2022 CannaVest Sponsors
Alliance Global Partners - Platinum Sponsor
A.G.P. / Alliance Global Partners is a regional investment and advisory firm that has been a member of FINRA and registered with the SEC since 1980. A.G.P. specializes in wealth management and the middle market institutional arena. We have Full-Service capabilities with a global ability to handle domestic as well as international customers. A.G.P. prides itself on providing its clients with boutique-level services along with the confidence of knowing their assets are held at Fidelity Custody and Clearing and RBC Custody and Clearing. Whether a client is looking for wealth management advice, Institutional services, or investment banking, we have a track record and a proven team to assist. We pride ourselves on long-lasting relationships with our clients, ranging from some of the largest institutions and crossing over to the individual investor. We strive to make sure your interests become our interests. 

Aventine Property Group, Inc. - Silver Sponsor
Aventine Property Group, Inc. ("Aventine") is the largest privately-held real estate investment trust ("REIT") focused on the acquisition, ownership, and management of retail and industrial properties in the regulated United States cannabis industry. With a strong balance sheet, seasoned REIT management team, and access to institutional capital, Aventine provides non-dilutive real estate capital solutions to successful licensed operators via long-term, triple-net leases. Our broad expertise encompassing institutional real estate, capital markets, and cannabis gives us a comprehensive understanding of this unique and nuanced marketplace, and enables us to tailor our deal structure to meet almost any real estate financing need. Aventine is headquartered in Chicago, Illinois. 

BDSA helps businesses improve revenues, reduce innovation risk and prioritize market expansion with accurate and actionable cannabis market intelligence, consumer research and advisory services. The company provides a holistic understanding of the cannabis market by generating insights from point-of-sale data, wholesale data, consumer research and market forecasts.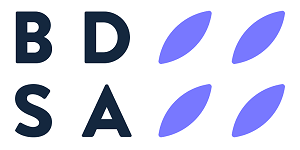 C3 Industries - Bronze Sponsor
A passion for cannabis combined with a desire to produce premium, high-quality products led brothers Ankur and Vishal Rungta and long-time friend, Joel Ruggiero, to launch their multi-state business, C3 Industries (C3), in 2018. The company, comprised of cultivation and manufacturing facilities and retail locations in Michigan, Massachusetts, Missouri, and Oregon, is dedicated to masterfully crafting, branding, and selling premium cannabis products in legal medical and recreational markets under the Cloud Cover Cannabis brand and the High Profile chain of retail stores. C3 currently has 250,000 square feet of cultivation and processing space in operation or in the final stages of completion, as well as 20+ retail stores now open or in construction. Our success and devoted customer base to our Cloud Cover cannabis and High Profile Cannabis Shop brands are a testament to our relentless work ethic and unwavering dedication to masterfully crafting, branding, and selling premium cannabis products within the legal medical and recreational markets. C3I employs over 500 people and is headquartered in Ann Arbor, home of the Rungta brothers' alma mater, the University of Michigan.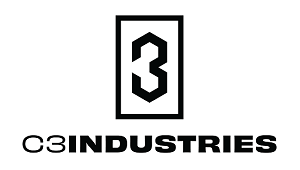 Canadian Securities Exchange - Breakfast Sponsor

Canopy Growth - Gold & Cocktail Reception Sponsor
Canopy Growth is a world-leading diversified cannabis and cannabinoid-based consumer product company, driven by a passion to improve lives, end prohibition, and strengthen communities by unleashing the full potential of cannabis. Leveraging consumer insights and innovation, Canopy Growth offers product varieties in high-quality dried flower, oil, softgel capsule, infused beverage, edible, and topical formats, as well as vaporizer devices by Canopy Growth and industry-leader Storz & Bickel. Canopy Growth's global medical brand, Spectrum Therapeutics, sells a range of full-spectrum products using its colour-coded classification system and is a market leader in both Canada and Germany. Through Canopy Growth's award-winning Tweed banner, Canopy Growth reaches its adult-use consumers and has built a loyal following by focusing on top quality products and meaningful customer relationships. Canopy Growth has entered into the health and wellness consumer space in key markets including Canada, the U.S., and Europe through BioSteel sports nutrition, and This Works skin and sleep solutions; and has introduced additional hemp derived CBD products to the U.S. through its First & Free and Martha Stewart CBD brands. Canopy Growth has an established partnership with Fortune 500 alcohol leader Constellation Brands.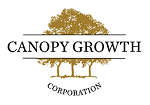 Chicago Atlantic - Platinum Sponsor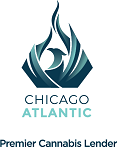 Citrin Cooperman - Gold Sponsor
Citrin Cooperman's Cannabis Advisory Service (CAS) Practice is the industry expert in accounting, tax, and financial consulting related to licensed cannabis businesses, regulators, and ancillary cannabis businesses on a national scale. Our market consists of cannabusiness owners, cannabis attorneys, major industry players and other referral sources from mergers and consolidations which are becoming increasingly common in the cannabis space. We are a go-to national leader in the industry, and an all-in-one resource for our clients' professional needs. Our goal is to help the industry participants become successful operators and to assist in navigating a business environment and regulatory landscape that is challenging, overly complex, and constantly changing. We utilize our knowledge of immature and mature markets to provide best-in-class service and consulting to our clients so they can focus on what counts. 

CohnReznick LLP - Platinum Sponsor
As a leading advisory, assurance, and tax firm, CohnReznick helps forward-thinking organizations achieve their vision by optimizing performance, maximizing value, and managing risk. Clients benefit from the right team with the right capabilities; proven processes customized to their individual needs; and leaders with vital industry knowledge and relationships. Headquartered in New York, NY with offices nationwide, the firm serves organizations around the world through its global subsidiaries and membership in Nexia International. For more information, visit www.cohnreznick.com.

Cowen and Company - Bronze Sponsor
Cowen Inc. is a diversified financial services firm that provides investment banking, research, sales and trading, prime brokerage, outsourced trading and commission management services. Cowen also has an investment management division which offers actively managed alternative investment products. Founded in 1918, the Company is headquartered in New York and has offices worldwide. Learn more at?Cowen.com 

As your cannabis business matures, you need next-level support to maintain momentum. 
You're energized by the rapid evolution of this industry, and we are too. Crowe specialists understand the cannabis landscape, and how to make sense of an industry in constant motion. We can help you address the many challenges you face: tax planning and compliance, mergers and acquisitions, internal controls, and audit and assurance. 
Dentons US - Bronze Sponsor
Few industries in the United States present more complex legal issues than cannabis. Helping clients in these sectors Grow, Protect, Operate and Finance their business requires an understanding and appreciation of a broad range of legal, regulatory, operational, competitive and financial considerations. 
For more than a decade, Dentons' industry-leading Cannabis team has advised and represented entities and individuals in or impacted by the fast-growing cannabis and hemp/CBD industries, including cultivators, processors, distributors and dispensaries; ancillary service providers; entrepreneurs and listed companies; cannabis-focused investment funds and real estate investment trusts; regulatory agencies and independent industrial standards bodies; and researchers and policy experts. 
Dentons is the world's largest law firm. Our global team builds agile, tailored solutions to meet the local, national and global needs of private and public clients of all sizes all over the world. With 44 locations in the US and 200+ globally, we leverage our diversity to provide more innovative, client-focused solutions to complex business issues. 

Duane Morris LLP - Bronze Sponsor
Since 2015, Duane Morris lawyers have advised core and ancillary cannabis industry participants on a wide range of deals, including dozens of financings, mergers and acquisitions, and joint ventures. These transactions have included publicly-traded companies, private funds and family offices, and high-net worth individuals, and for many of them we were retained to conduct due diligence of the target. The firm's multidisciplinary cannabis practice is comprised of over 120 lawyers across the country who have expertise in an array of issues attendant to legal cannabis/hemp business activities. We also provide guidance on key considerations and assessed risk for large non-cannabis companies, including several Fortune 100 and 500 companies, contemplating entry into or seeking to provide products or services to the cannabis industry. Forbes named Duane Morris one of America's Top Trusted Corporate law firms writing "It has a growing and strong focus on the legal cannabis industry, partnering with the American Trade Association of Cannabis and Hemp and representing cannabis companies in one of the first public cannabis industry mergers, a $640 million deal. Duane Morris' deep commitment to the cannabis space is best reflected by our ranking among the national leaders in cannabis law by Chambers and Partners.  

Emerging Markets Coalition - Silver Sponsor
The Emerging Markets Coalition ("EMC") is a 501c3 non-profit, member-driven advocacy and educational organization for the normalization of financial services in highly cash-based and under-served markets – including a core focus on cannabis, CBD and cannabis related businesses. Within this arena, EMC encourages and drives for all forms of transactions to be "transparent, traceable and taxable".   
We advocate for increased accessibility to full financial services for the cannabis industry – including all those participating in the value chain by enabling these businesses to operate as do other legal businesses in a growing, regulated, emerging market. 

 
We educate legislators, regulators, law enforcement and government agencies on the importance of full accessibility to financial services, banking and other key financial services needed. This education serves as protection and promotion of opportunities for more favorable business operating environments in current legal states, as the nation moves towards the path of de-scheduling cannabis and ultimately federal legalization. 

 
EMC invites your business to join us. Together, as a coalition, we will continue to ensure that this new economy of cannabis, not only normalizes but continues to thrive.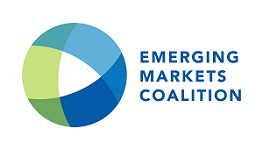 Golden Eagle Partners - Platinum Sponsor
Golden Eagle Partners' combined experience in the early stages of the cannabis and life science sectors helps us confidently close strategic and financing transactions that match the near- and long-term goals of our clients. ??We define cannabis to include industrial hemp, THC+ preparations, THC- preparations, molecular hemp and cannabinoids from phyto sources or newly synthesized.?? We specialize in mergers, acquisitions, reverse mergers, financings and incremental transactions such as licensing, joint ventures and co-development arrangements.?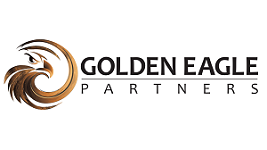 Greenspoon Marder - Bronze Sponsor
Among the first national law firms to establish a dedicated cannabis practice group, Greenspoon Marder attorneys understand the unique challenges facing the cannabis industry. We offer flexible and creative solutions to help achieve our clients' individual goals, and drive success for the cannabis industry as a whole. With attorneys exclusively focused on the cannabis, medical marijuana and hemp sectors and offices in key states, our team advises cultivators, retailers, product manufacturers, distributors, and testing facilities, as well as ancillary industry businesses and investors in the early formation phase through an exit. Furthermore, we have created and nurtured a network of industry executives, investors and advocates around the world. We take pride in carefully connecting our network in ways that make sense for the parties involved and for the industry as a whole. 
Greenspoon Marder is a full-service law firm with over 225 attorneys and more than 20 office locations across the United States. With operations from Los Angeles to Denver and from Miami to New York, our firm attracts some of the nation's top talent in key markets and innovation hubs.

Highgate Capital Partners - Silver Sponsor
Highgate Capital Partners (https://www.highgatecapitalpartners.com/) is a cannabis focused investment bank, investor, and advisory firm that is led by a team of seasoned Wall Street veterans operating with the highest levels of professionalism. Highgate is currently working on approximately $500MM in M&A and capital raise transactions.
Our offerings include:
M&A Our team has closed billions in M&A transactions and has close working relationships with the C-Suite at all the U.S. public and private multistate operators, most of the Canadian LPs and numerous single state operators. We know what buyers are looking for, what is "market" and how to structure and close deals.
Capital Raise Highgate has deep ties with hundreds of family offices, venture capital funds, private equity funds, investors and alternative capital/debt providers that invest in the cannabis space. We are among the few cannabis investment firms that are FINRA licensed to raise capital legally in accordance with SEC rules.
Partnering with Companies We know the cannabis industry from all perspectives, the operators, the investors, the buyers and the sellers, and partner with clients in helping achieve their success. 
Social Equity and Economic Empowerment We work closely with social equity and economic empowerment applicants in both obtaining licenses and standing-up fully operational dispensaries.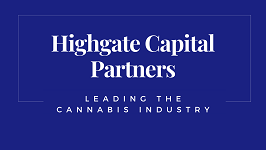 Ladenburg Thalmann & Co. - Gold Sponsor
Ladenburg Thalmann & Co. is an investment bank founded in 1876 that offers a full suite of investment banking and capital markets products and services, including proprietary equity research and a fixed-income trading desk. 

Merida Capital Holdings is a private equity firm targeting fundamental growth drivers underpinning the rapid development of the cannabis industry. Our investment emphasis focuses on cultivation technologies, products and services associated with the evolution of cannabis as an agricultural product, a natural plant-based medicine, a constituent in pharmaceutical formulations, and a recreational consumer product.? 
We seek to invest in companies that have successfully transitioned from start-up to revenue-generating growth companies. We work to further accelerate proven operating models and supercharge the growth of their commercial pipeline. By identifying essential providers with strong management teams, we can anticipate where enterprise-level or large industrial providers in related non-cannabis fields will look to find growth in their core businesses through acquisition or investment.?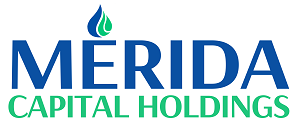 One of the top 60 CPA firms in the US, MGO was one of the first national accounting firms to develop and provide targeted accounting, audit, and advisory services to the cannabis and hemp industries. We have helped numerous cannabis companies with their go-public and liquidity transactions. Today, MGO provides industry-leading experience and a suite of proven solutions to help operators, regulators, institutional investors, and brands navigate the complexities of the cannabis and hemp industries. For more information, visit MGO.

NewLake Capital Partners - Bronze Sponsor
NewLake Capital Partners is a leading provider of real estate capital to state-licensed cannabis operators. Founded in 2019, we are a triple-net lease REIT that acquires industrial and retail properties through sale-leaseback transactions, third-party purchases and build-to-suit projects. Our tenants are some of the leading operators in the U.S. state-licensed cannabis industry and we are a trusted partner for their real estate needs. For more information, please visit www.newlake.com.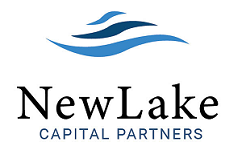 Pelorus Equity Group - Gold Sponsor
Pelorus Equity Group ("Pelorus"), the leading provider of value-add bridge commercial real estate loans to cannabis businesses and owners with cannabis-related real estate, and its Pelorus Fund, a private mortgage real estate investment trust ("mREIT"), are changing the commercial real estate lending landscape in the cannabis sector.
Pelorus Fund offers a range of innovative transactional solutions to address the diverse needs of real estate investors and portfolio managers. Its flexible acquisition and bridge lending programs directly result from the firm's involvement in more than 5,000 transactions of varying size and complexity.  
Since 1991, Pelorus' principals quickly understand an opportunity, structure a logical solution, execute a timely close, and have participated in more than $5B of real estate investment transactions using debt and equity solutions. To date, Pelorus has completed 65 commercial real-estate loan transactions and deployed more than $360 million to cannabis businesses and real estate owners, comprising of more than 3,200,000 sq. ft. in eight states across the U.S.
With the ability to fund approved construction draws for reimbursement in an average of one to three days and a single agreement covering the financing of the entire project, the Pelorus Fund helps to stabilize cash flow for its clients, so they can remain focused on their core business goals and objectives. For more information, visit https://www.pelorusequitygroup.com/.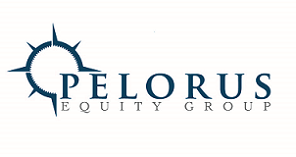 Seyfarth Shaw LLP - Silver Sponsor
At Seyfarth, we are leading the way in delivering legal services more effectively, more efficiently, and more transparently. We are a full-service firm with approximately 900 attorneys across 17 offices, offering a national platform and an international gateway to serve our clients' changing business and legal needs in corporate, employee benefits, employment, litigation, and real estate. Our clients range from Fortune 100 to midsize companies, and include publicly traded and privately held companies and various types of funds. 
Our Cannabis Law practice helps clients navigate the practical and strategic complexities of doing business in the cannabis and CBD/hemp industries. Our services include advising on mergers and acquisitions; equity and debt financing; taxation; entity structuring; private equity; venture capital; real estate acquisition, leasing, and financing; banking and securities law; labor and employment; international law; immigration; risk analysis; and use of derivatives in cannabis electronically traded funds (ETFs). Since many cannabis-related businesses are entrepreneurial in nature, we also play a critical role in serving as outside general counsel, advising on enforcement of contracts, employment laws, environmental compliance, intellectual property, and other areas of law beyond day-to-day business operations. 
Seyfarth was one of the first Am Law 50 firms to create a practice dedicated to the cannabis industry. We were also one of the first law firms to deliver timely and insightful updates on this evolving area of law through our blog, The Blunt Truth (blunttruthlaw.com), which has become crucial to our clients and to the broader business community. 

SNDL delights consumers with quality products and exceptional experiences. Our teams are committed to the development and distribution of high-quality, trusted products for responsible consumption, through multiple retail banner experiences in liquor and cannabis and our craft-at-scale cannabis cultivation.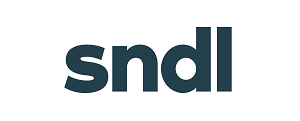 Sullivan & Worcester - Bronze Sponsor
Sullivan & Worcester (Sullivan) is a leading AmLaw 200 law firm with over 200 attorneys in Boston, London, New York, Tel Aviv and Washington, DC. Sullivan's clients, including Fortune 500 companies and emerging businesses, rely on Sullivan's strategic vision, comfort with complexity and intense focus on results. As a global law firm, Sullivan's reach extends beyond the United States. Sullivan has represented clients around the world and has a deep bench for working on a variety of matters and issues affecting clients globally.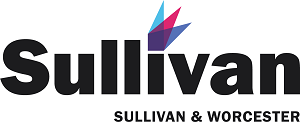 Upwise Capital - Silver Sponsor
Created to provide a financing marketplace to Cannabis Operators, Upwise Capital is 100% committed to providing the best debt financing options to our clients in the cannabis industry. We are the wise, fast, and transparent solution that cannabis business owners everywhere can always rely on.  Our knowledge of the cannabis debt markets and our understanding of cannabis valuation separates our firm as the wise choice when exploring debt capital.
We are partnered with over 100+ cannabis capital providers.  Our loan options include: unsecured non-dilutive working capital, equipment financing, real estate financing, construction loans, sale-leasebacks, inventory financing, purchase order financing, lines of credit, senior debt facilities, and term loans.
Since our first cannabis transaction in 2014, Upwise Capital has been very active in the space. Our work and ability to get deals across the finish line speaks for itself, which is why the top equipment manufacturers, consultants, CPA's and lawyers trust us and refer us to their clients.  In 2021, we successfully funded $130M+ to cannabis companies in the form of debt capital.  Upwise Capital's contribution to the cannabis industry is unparalleled while bringing enormous value to every operator we work with.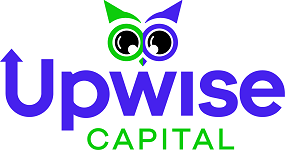 Village Partners - Bronze Sponsor
Village Farms leverages decades of experience as a large-scale, Controlled Environment Agriculture-based, vertically integrated supplier for high-value, high-growth plant-based Consumer Packaged Goods opportunities, with a strong foundation as a leading fresh produce supplier to grocery and large-format retailers throughout the US and Canada, and new high-growth opportunities in the cannabis and CBD categories in North America and selected markets internationally. 
In Canada, the Company's wholly owned Canadian subsidiary, Pure Sunfarms, is one of the single largest cannabis operations in the world, the lowest-cost greenhouse producer and one of the best-selling brands. 
In the US, wholly owned Balanced Health Botanicals is one of the leading CBD brands and e-commerce platforms in the country. Subject to compliance with all applicable US federal and state laws and stock exchange rules, Village Farms plans to enter the US high-THC cannabis market via multiple strategies, leveraging one of the largest greenhouse operations in the country (more than 5.5 million square feet in West Texas), as well as the operational and product expertise gained through Pure Sunfarms' cannabis success in Canada. 
Internationally, Village Farms is targeting selected, nascent, legal cannabis and CBD opportunities with significant medium- and long-term potential, with an initial focus on the Asia-Pacific region and the Netherlands in Europe. 

Viridian Capital Advisors, LLC - Gold Sponsor
Viridian Capital Advisors, LLC was established in 2014 as one of the first, and now leading, corporate finance and M&A practices in the legal cannabis industry, representing companies, investors, sellers and acquirers. Through our broker-dealer, Bradley Woods & Co. Ltd, our investment banking practice raises capital, executes M&A transactions, provides corporate restructuring and performs sophisticated financial modeling for our clients. 
Our strategic advisory practice builds Boards of Directors, provides financial models, sophisticated valuation analyses, and business development opportunities for our clients.  
We surrounded ourselves with an Advisory Board comprised of former President's, CEO's and C-Suite executives from some of the largest companies in the CPG, Big Brand and Private Equity industries, including Diageo, Proctor & Gamble, Anheuser Busch, Mars Wrigley, Dixie Brands, Pantheon Partners and Conde Nast. Leveraging our team's decades of high-level operating and transactional experience we provide comprehensive strategic and financial solutions that assist cannabis enterprises in realizing their full potential.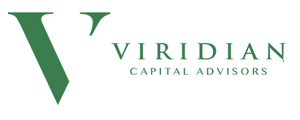 Zuber Lawler - Bronze Sponsor
Zuber Lawler was recently named Cannabis Law Firm of the Year by Marijuana Venture Magazine, the #1 business magazine in cannabis. 
Zuber Lawler, one of the most selective law firms in the United States, represents clients throughout the world from offices in Austin, Chicago, Denver, Los Angeles, New York, Phoenix, and Silicon Valley.? In addition to representing a long list of Fortune companies, as well as funds and government entities, Zuber Lawler has represented leading cannabis clients since 2006.? The firm is uniquely situated to manage cannabis IPOs; M&A and other deals; intellectual property; FDA and other regulatory work; and litigation.? We've done literally billions of dollars of cannabis deals over the past few years, as well as cutting-edge trademark and patent work, and some of the more notable cannabis litigation in industry history, including a recent $65 million award that we won for our client in a dispute over a cannabis distribution license. There is no law firm in the country that can match the quality of our attorneys and work product that also has even a fraction of our experience and understanding of the cannabis space.? Zuber Lawler's attorneys work in languages covering 90% of the world's population. www.zuberlawler.com 

Cannabiz Media - CannaVest Partner
Cannabiz Media, manages the leading License Database of cannabis and hemp license holder data containing verified information on over 40,000 licensed cannabis and 30,000 licensed hemp operations across the United States, Canada, and numerous international markets. Sales & marketing teams can access this data to find contact information for license holders, segment their target audiences, and then begin outreach with a powerful email marketing tool. Financial analysts, investors, and legal advisors can leverage Cannabiz Intelligence to conduct comprehensive financial analysis, target mergers and acquisitions (M&A), and research valuations.

CFN Media - CannaVest Partner
CFN Media and its parent company, CFN Enterprises Inc. (OTCQB: CNFN), is a digital media and ecommerce company focused on advancing businesses and brands in highly regulated emerging industries across the globe. CFN connects investors with new market opportunities while helping consumers find innovative products that enhance their lives.
Learn more here: https://www.cannabisfn.com/become-featured-company/ 

FORCE Family Office- CannaVest Partner
FORCE Family Office was founded in 2020 by Steven Saltzstein with a singular focus: to create a forum where family offices across the world could learn about emerging sectors, companies, and service providers; advance their philanthropic endeavors; and connect with experts and partners for co-investment. Since then, FORCE has grown to include over 200,000 representatives of family offices across the world. We now host events on topics ranging from curing cancer to the future of electric vehicles to cutting edge medical technology and more.
FORCE is the largest network of family offices in the United States with a substantial and growing presence internationally. In 2021 alone, we hosted more than 150 events and are on pace to exceed that in 2022. Our team is dedicated to helping family offices connect with private and public companies for co-investment, research, education, and philanthropy.
More information is available at ForceFamilyOffice.com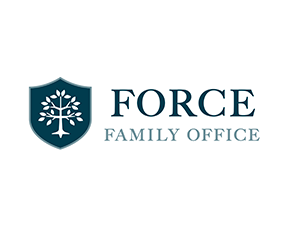 Green Market Report - CannaVest Partner
Green Market Report is your trusted unbiased online cannabis business news resource. This award winning website features all original content on the cannabis and psychedelic industries.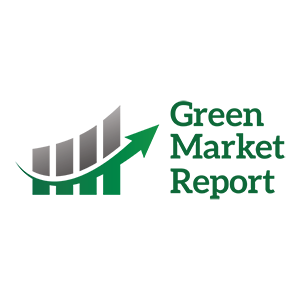 Cannabis Industry Analysis & Due-Diligence powered by - GreenWave Advisors - CannaVest Partner
GreenWave Advisors, founded in 2014, provides independent financial research and analysis, due diligence and other advisory services specific to the emerging cannabis industry.

Cannabis Consumer Insights & Market Intelligence powered by - Headset- CannaVest Partner
Headset is a data analytics company in the cannabis industry with a mission to help businesses make better-informed decisions through data. Headset focuses on collecting and analyzing consumer transaction information. Headset's models and dashboards help cannabis retailers better optimize their day-to-day operations. In addition, product manufacturers, processors and distributors leverage the aggregated, standardized and anonymized receipt-level sales data in real-time to identify trends and opportunities, stay competitive and collaborate with retail customers.

Public Relations powered by - Mattio Communications Agency - CannaVest Partner
MATTIO Communications is an industry-leading strategic marketing firm focused on cannabis, lifestyle and emerging markets. With deep roots in storytelling and PR, we use our well-honed communication skills, industry knowledge and creative muscle to drive conversations, shape perceptions and help clients achieve ambitious business goals. MATTIO provides end-to-end marketing services, including media and investor relations, crisis communication, content creation, social media, SEO and experiential marketing. We have firms in New York, Los Angeles and Toronto.

Prohibition Partners- CannaVest Partner
We connect the global cannabis industry and provide specialist information, data analytics and digital commerce solutions.

Executive Recruitment powered by - R.W. Navis - CannaVest Partner
After a successful 20-year career in commercial bank executive recruiting R.W. Navis was intrigued by the potential rapid expansion in the cannabis industry both on the medical and recreational side of the business. He first embedded himself in 2013 in the industry as a business writer to further understand the business. This led to contributions in leading cannabis business publications and a weekly column devoted to the space.
It became apparent almost immediately that the recruiting function in the cannabis industry was being served by "Staffing Companies" with no real executive recruiting experience. For companies to succeed in the startup phase of this growth industry a more sophisticated approach was needed. RW Navis and Associates has always been a leader in the Executive Recruiting field tracing its origins to Park Ave in New York where their firm had been acquired by Korn Ferry.
Over time, R.W. Navis has become one of the leading Executive Recruiting companies in the Cannabis industry RW Navis has proven to be transformative in matching top candidates with outstanding opportunities.
His close relationship to key management has also led to the creation of The Canna Pac, a monthly networking meeting of CEO's and top investors at elite venues across the nation. Starting in California this group now has events in Scottsdale, Chicago, Miami, New York and New Jersey.
R.W. Navis has an A.B. in Economics from Stanford.

Spotlight Family Office Group - CannaVest Partner
Spotlight Family Office Group is a collaborative global platform serving the family office and partnering communities. The Spotlight Family Office Group consists of family offices, private investors, alternative investment professionals, asset managers, issuers and sponsors, thought leaders, philanthropic organizations, service professionals, and luxury brand companies. Our mission is to integrate what we believe to be a fragmented ecosystem. At Spotlight Family Office Group, we accomplish our mission through technology, in-person events, and personalized one-on-one introductions.