2023 Speaker Application

SPEAKER APPLICATION PROCESS
Think you've got a great story, insights or best practices to share about your cannabis business?  If you answered YES, submit an application by May 5, 2023.
We are looking for engaging industry leaders who represent all segments of the cannabis industry.  Whether you run a multi-state operation or a mom-and-pop business — we want to hear from you!
Speaker proposals are reviewed by the MJBiz conference content team and editorial team to ensure top-quality speakers are delivering all-new content covering the cannabis industry, free of sales pitches and self-promotion.
Important Dates:
Speaker Application Portal Opens – April 3, 2023

Speaker Application Portal Closes – May 5, 2023
Application Review Process Begins – May 8, 2023

Application Review Process Ends – July 14, 2023

Applicants will be notified about their application – June 1 through August 7, 2023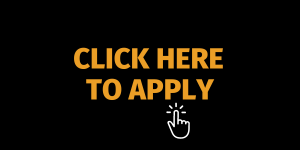 Speaker Application Criteria
There are many factors that go into the selection process, including all or some of the following:
Geography: We strive to feature speakers from across the country. While there are large numbers of qualified speakers in cannabis-friendly states such as California and Colorado, the national and international focus of the event is bolstered by representation from other states and countries, as well.
Industry Area of Focus and Expertise: We give strong preference to experts working directly in key areas of the industry:
– Cultivation
– Manufacturing / Infused Products
– Retail / Dispensaries
– Marketing and Branding
– Global Operations
– ESG (Environment, Social and Corporate Governance) and DEI (Diversity Equity and Inclusion)
– Financial professionals/investors
– Cannabis Science and R&D
Speaking at other industry events: MJBizCon set the standard for the business-to-business event space in the cannabis industry and continues to raise the bar on quality content.

As such, we seek new perspectives and faces on our stage. If you've spoken at other cannabis business events in recent months or this year or are a staple on the speaking circuit, we do not consider that an advantage – it could hurt your chances.
New ideas from fresh sources are always preferred.
Speaking at our events: We love getting speakers who did a great job at one of our events involved again at future conferences. But we also strive to space them out so we're not having the same people at every event. As such, we take into consideration whether someone has spoken at one of our recent events, how often they've spoken, etc. A speaker who does well at one event might not be selected to speak again for several future conferences simply for this reason. This industry is big and growing fast. There are lots of people with valuable insights and opinions, and we want to get as many of the qualified thought leaders and experts involved as possible over time.
Previous experience: We of course evaluate the industry experience and expertise of speakers when making final decisions. However, just because you've been in the industry for a long time doesn't automatically give you an edge.We are looking for a mix of speakers, including those who have indeed been in the space for years as well as those who have run a cannabis company for just a year or two and, in some cases, even those who have just started in the past year or so. It really depends on the topic.Additionally, we look to bring in speakers from other, similar industries – or those in other professions who can bring valuable perspective – even if they don't have direct cannabis experience. Sometimes outside insight can be extremely valuable.
Diversity: We work hard to ensure our speaker lineups reflect the industry and the country at large. Therefore, we do consider diversity when lining up speakers, including gender, ethnic background, experience, geography, perspective, business stage, etc.
Agenda: Our internal team takes a first pass through identifying key topics for presentation, using their in-depth understanding of the current state and future direction of the industry. We also review submitted session ideas to ensure an industry perspective is included. Once we finalize the agenda, we look for people who can fit the predefined topics. While you may be the preeminent national expert on a particular issue, the topic of your proposed presentation may not match the topics on the agenda of a given show.
MJBizDaily's relationship with you: Our editorial team talks with sources in the industry every day. Through that, we get a good idea of how articulate and knowledgeable some professionals are, where their experience lies, how easy they are to work with, etc. We may use this knowledge to jump-start speaker selection.Additionally, if we've lined you up as a speaker in the past but you've missed deadlines, were hard to reach, were difficult to work with, worked in an unauthorized promotional mention or investment ask from the stage, etc. that could affect your chances going forward.
FAQ's
No. We require speakers to present fresh material, not simply recycle presentations they've given in the past. Your speaker submission should reflect this requirement.
No. Due to the number of applicants and sources the team works with, we ask that everyone fills out an application to ensure thorough reviews.
No! We are not a pay-to-play company, and maintain strict separation between our editorial, conference content and sales divisions. This approach ensures valuable, non-promotional and highly curated content at our events, and attracts the high-quality attendees that sponsors and exhibitors want to meet.
All speakers are evaluated on their expertise, what topics they can speak to, their proposed session ideas and a host of other factors not tied to exhibiting or sponsoring.
This separation between content and sales is a core pillar of our business philosophy, and we do not deviate from it.
See answer above, but the answer is no.
We are NOT a pay to play company
No. We set the standard for the business-to-business event space in the cannabis industry, and as such we seek new perspectives and faces on our stage. If you've spoken at other cannabis business events in recent months/this year or are a staple on the speaking circuit, we do not consider that an advantage – it could hurt your chances. If we have the same people who are speaking at other events, it diminishes the value of what we provide to attendees. At the same time, it won't preclude you from speaking at our events, but it is one of many considerations.
Possibly. We do prefer people with at least some experience speaking, so this could help your chances depending on the event and the capacity in which you spoke.
Our conference content team and the editorial team behind MJBizDaily and MJBiz Magazine come up with many of our session ideas. They are out in the field and talking to people from around the country every day, so they have their fingers on the pulse of the industry. Additionally, we choose topics based on the speaker submissions we receive.
Sell your expertise and your idea and focus on your takeaways for an audience of peers. We want new ideas, not the same ones that have been trotted out at our conferences and other events repeatedly.
While there are some standard topics we will always look to cover, often it can be presented in a fresh way or with new perspective. We look for valuable insights on major issues affecting cannabis professionals NOW; solid and actionable advice, and thought leadership to help prepare business owners for what's coming down the road.
Spend time on your submission and focus on the key takeaways.
The events space is extremely crowded and competitive. To ensure we provide unique content for attendees, as well as to minimize the "which show is this, again?" confusion, MJBizCon speakers must agree not to speak at other industry-related business or investor events held at the same time as our conference – no matter the location.
For MJBizCon 2023, all applicants will be notified between June 1st – August 7th, 2023.
Please be patient as we receive hundreds of applications and we want to ensure all applications go through the full review process before a final decision is made.
WHAT YOU NEED TO KNOW IF YOU ARE SELECTED
Do you have presentation guidelines and deadlines?
Yes. Consistency is a critical element of the success of MJBizCon events.
All speakers must agree to meet universal guidelines, including:
Using our standard PowerPoint template, using minimum font sizes, and image criteria
Meeting pre-defined deadlines for slide decks and outlines
Working closely with the Conference Content Team on presentation content edits
Working with us on any editor-requested edits after slides are submitted for review
We work closely with speakers on their content, and often we will edit their PowerPoints and go back with questions and changes. If it's your way or the highway – or you have spoken many times and believe you shouldn't need any guidance/don't want to adhere to our guidelines – you should probably not apply to speak.
Will I be compensated for speaking? How about expense reimbursement?
The primary benefit for speaking at an MJBizCon event is the exposure to your peers as a knowledgeable, respected expert in your field to our attendee audience consisting of industry executives, high-level professionals, and investors.
MJBiz speakers receive a complimentary pass to the event, access to the speaker lounge and a discount code for a colleague or client.  Additional benefits are determined on an event basis.
Speaker Assets for Website and Promotion
When you are selected to speak, you will be asked to set up a profile in the MJBizCon Conference website.  The Conference Content Team will provide you with the details on how to set that up upon selection.  The profile will require a headshot and bio at minimum.  It will also be your responsibility to fill out the speaker agreement, contact form and provide any additional assets requested by the Conference Content Team   This ensures that your information is correct on the website and our marketing team has the appropriate materials to promote you as a speaker.
FOR THOSE NOT SELECTED TO SPEAK
I've been exhibiting at and/or sponsoring your events for years and have not been selected to speak. Why not?
Past or current sponsorship or exhibit hall participation is not considered when lining up speakers. Exhibiting and sponsoring at our events provides huge value to companies on its own, and speaking is not part of any such contract.
I have applied to speak at your events numerous times and have not been selected. What gives?
We encourage all interested speakers to submit for each event they are interested in speaking at, even if they haven't been offered a slot in the past. However, the number of times an individual has submitted to speak has no bearing on the match-up between the expertise of a particular speaker and the content being developed for a particular event.
My idea for a session didn't make the final cut on the agenda. Will I still be considered for a speaking slot in another session?
Yes. Even if we don't go with your idea, we very well might want you to participate in a panel, debate or presentation on another topic that matches your expertise. We will notify you either way.