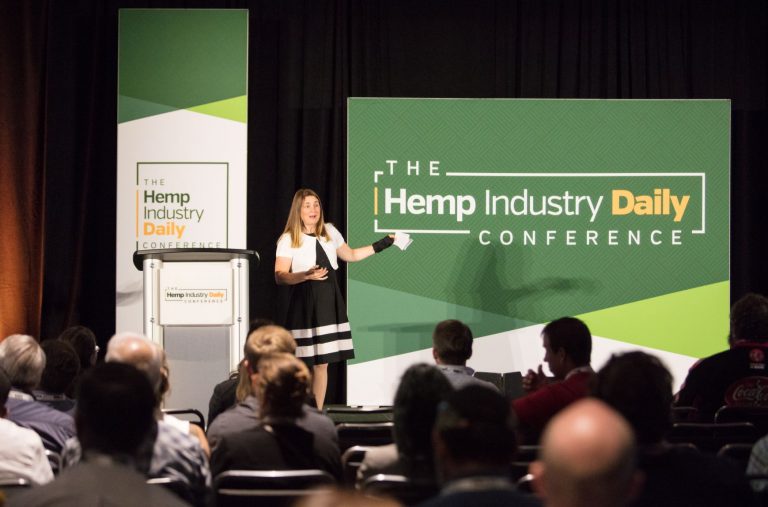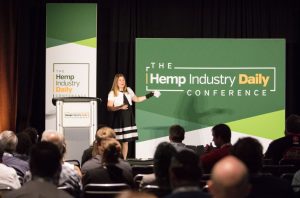 The Hemp Industry Daily Forum is the must-attend event for anyone looking to enter the hemp industry.
This one-day comprehensive event will provide the competitive intelligence – from planting to processing to identifying new markets – needed to get started in this rapidly changing environment.
The program, with content developed by the Hemp Industry Daily team, is ideal for traditional farmers and others in agribusiness as well as investors and marijuana executives looking to explore opportunities in hemp.
Note: This is pre-conference event requires purchase of an MJBizCon pass to attend.
Valued Sponsors:






DATE: Tuesday, December 10, 2019
TIME: 10:00 a.m. – 5:00 p.m.
LOCATION: Las Vegas Convention Center, ROOM N245
COST: $349 USD
Room: N245
December 10, 2019
10:00 a.m. – 10:15 a.m.
Welcome with Kristen Nichols
10:15 a.m. – 10:45 a.m.
Hemp Legalization: One Year Later with Jonathan Miller

Hemp legalization became a reality when the 2018 Farm Bill was signed last December.  Since then, hemp has been the buzz of the agricultural community but year one brought its challenges.  This session will take a look at the past year, the new USDA hemp rules that have recently been published, the FDA's current positioning and what to expect as the industry moves forward.

10:45 a.m. – 11:15 a.m.
Number Crunching: A Look at Current Hemp and CBD Data with Bethany Gomez, Jonathan Rubin, Rich Maturo Sr. and Eli McVey

Data analysts will discuss the current data and forecasts for the hemp and CBD industries

11:15 – Noon
CBD Market Forecast: Feast or Famine with Michael Bronstein, Brett Goldman, Michael McGuffin and Brenda Verghese

CBD has been the rage since the federal legalization of hemp, but will the buzz last forever?  Current regulations, distribution and competition, and consumers will all be discussed as industry experts examine the future of the CBD market.

Noon – 1:00 p.m.
Lunch
1:00 p.m. – 2:00 p.m.
Hemp Hurdles: On the Farm and Off the Farm with Lisa Pittman, Adrienne Snow, Steven Turetsky and Charlie McKenzie

The Hemp Industry is a unique one on the agricultural front.  From seed genetics to insurance needs, there are many factors one must be aware of when entering the industry along with those currently operating.

2:00 p.m. – 2:30 p.m.
Hemp Investment and Business Partnerships with Adam S. Fayne

Finding the right investor or strategic partner for your hemp operation can have substantial benefits when done correctly.  Understand your own business, current regulatory and compliance challenges and what to avoid when considering an investor or strategic partners are key in decision making.

2:30 p.m. – 3:15 p.m.
International Opportunities with Bob Hoban

Textiles to CBD, hemp is making a global footprint as the next international trade industry.  Learn more about the who, what and where of current hemp operations on an international scale

3:15 p.m. – 3:30 p.m.
Break
3:30 p.m. – 4:15 p.m.
Predictions for the Future of Industrial Hemp with Clair Crunk, Justin Tombe and Shanna Perry

Hempcrete, biofuels, animal feed, and textiles are just a few of the products that come from different parts of the hemp plant.  The global expansion and legalization of hemp production has impacted how these products are manufactured and distributed.  What does the future hold for hemp products beyond CBD and can the United States compete?

4:15 p.m. – 5:00 p.m.
Audience Q&A
with Claire Crunk, Lisa Pittman, Bob Hoban and Steven Turetsky