Metro Toronto Convention Centre
---
AUGUST 14 – 16, 2018
South Building
255 Front St W, Toronto, ON M5V 2W6, Canada
+1 416-585-8000
Registration & Show Hours
---
| | | | |
| --- | --- | --- | --- |
| DATE | REGISTRATION OPEN | EXPO HALL HOURS | SESSION HOURS |
| Monday, August 13 | 8:00 a.m. – 6:00 p.m. |                 — |                 — |
| Tuesday, August 14 | 8:00 a.m. – 7:00 p.m. | 5:00 p.m. – 7:00 p.m. | 10:00 a.m. – 5:00 p.m.* |
| Wednesday, August 15 | 8:00 a.m. – 6:00 p.m. | 11:00 a.m. – 6:00 p.m. | 9:00 a.m. – 5:00 p.m. |
| Thursday, August 16 | 8:00 a.m. – 3:00 p.m. | 11:00 a.m. – 3:00 p.m. | 9:00 a.m. – 5:00 p.m. |
*pre-conference session hours (separate registration required)
REGISTRATION/BADGE PICKUP LOCATION:
Attendees with tickets may register and pick up their badges in Hall E (Level 600- South Building) .
Walk Up Badges will be available for purchase : $699.00 (Sessions & Exhibits) and $399.00 (Exhibits Only).
TYPES OF PASSES:
For more information and FAQ's on registration Click Here
Network Name: 2018 MJBizCon Intl
Password: EHVERT-ENG
Sponsored By:


Get a discount on your travel with UP Express!
If you're flying into Toronto Pearson International Airport and need to get downtown Toronto for MJBizConINT'L, be sure to take advantage of the UP Express group program – and get tickets at 25% off!
Just visit UPexpress.com before August 14, 2018 and use promo code MJBIZ2018  to get your discount on adult return tickets (round-trip) from Pearson Station to Union Station. It's that easy!
UP Express tickets can be easily purchased at UPexpress.com. To get the 25% discounted group rate: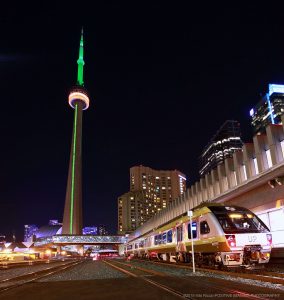 select "From Pearson To Union,"
select an adult return ticket for your round-trip
Add to order then click the 'Buy Now' button and then Checkout to pay for ticket
At checkout…
apply the promo code MJBIZ2018  during purchase
UP Express connects Toronto Pearson International Airport to Union Station in the heart of downtown Toronto in just 25 stress-free minutes—less than half the time it often takes by car.  Trains leave every 15 minutes with the first train departing Pearson Station at 05:27 and the last train departing at 00:57. There's no easier or more convenient way to get to or from Toronto Pearson.
To ensure a great experience throughout MJBizConINT'L, please take note of the show policies/rules/regulations found here.
SOCIAL MEDIA
Let the industry know you're at MJBizConINT'L by using the hashtag #MJBizCon when posting on your social accounts during the show!
Take a selfie at your favorite booth and take plenty of pictures during your networking events with your favorite industry professionals.
You can also tag MJBizDaily on the following platforms:
Twitter – @MJBizDaily
Facebook – @MMJBusinessDaily
Linkedin – Marijuana Business Daily
Instagram – @MJBizDaily
CONFERENCE UPDATES
Get conference updates texted to your phone to stay up to date on important updates and announcements during MJBizConINT'L:
Text INTLupdates to 844-611-2237 for regular messages and important changes throughout the conference.
Text MJBizCon to 844-611-2237 for more general announcements and useful conference news.
MJBizConINT'L Customer Service
Call:   (720) 213-5992 x1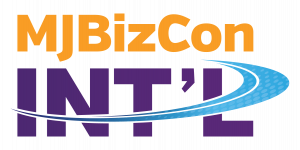 Book Your Hotel
We've negotiated travel discounts and secured a limited number of reduced-rate hotel rooms to make your trip to Toronto affordable. Through the travel experts at onPeak, rooms at the group rate are limited and available on a first come, first-served basis. Book early for best selection and price »
View our Frequently Asked Questions for more information about official hotels. To contact onPeak by email, submit our online form.