Bogota City Tour with visit to Monserrate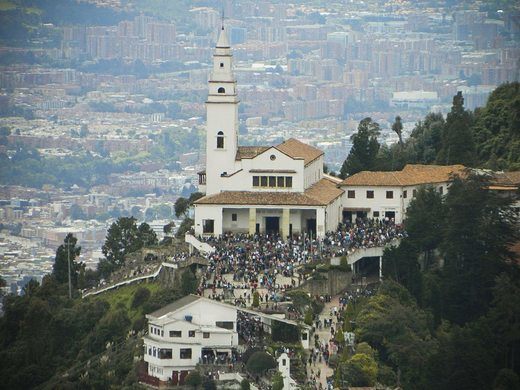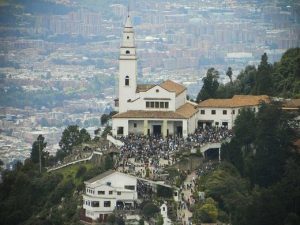 Monserrate is one of the most well known icons of Bogotá, famous for the church at the top of its hill which offers the best views of the city.
You will enjoy a panoramic tour through the historic center, looking at the Colon Theater, San Carlos Palace, San Ignacio Church, Nariño Presidential Palace, Bolivar Square, the Capitol, the City Hall and the Cathedral. Visit to the Gold Museum, and take the cable car to reach Monserrate Hill.
Tour Includes:
– Entrance to the Gold Museum
– Entrance to Monserrate
– Transportation (to and from hotel)
– An English Speaking Guide
– Enjoy lunch atop Monserrate Hill at the Casa San Isidro (additional cost)
DATE: Sunday, 29 September, 2019
TIME: 09:00 – 14:00
LOCATION: Bogotá, Colombia*
COST: $75.00 USD
*Meet in the lobby of the Grand Hyatt Bogotá at 08:45. Depart at 09:00 and return at 14:00
ITINERARY: Download
TOUR COMPANY: Aviatur S.A.