Wednesday November 15, 2017 5:00–7:00 pm.

Included with your Sessions + Exhibits or Exhibits Only registration.
There is no better way to support and give back to the burgeoning marijuana industry than by enjoying a beverage and networking with thousands of your fellow MJBizCon attendees on the floor of the largest Marijuana industry trade show in the world. The MJBizCon Mixer is a perennial favorite for those wanting to give back to the industry that makes it all possible.
Marijuana Business Daily is happy to bring you the 2017 Las Vegas MJBizCon Mixer. MJBizDaily uses the mixer and other events to support and advocate for non-profit efforts in three key areas of our industry.
They include:
I. Professional Development and Inclusion
II. Sustainability and Community Support
III. Legal Advocacy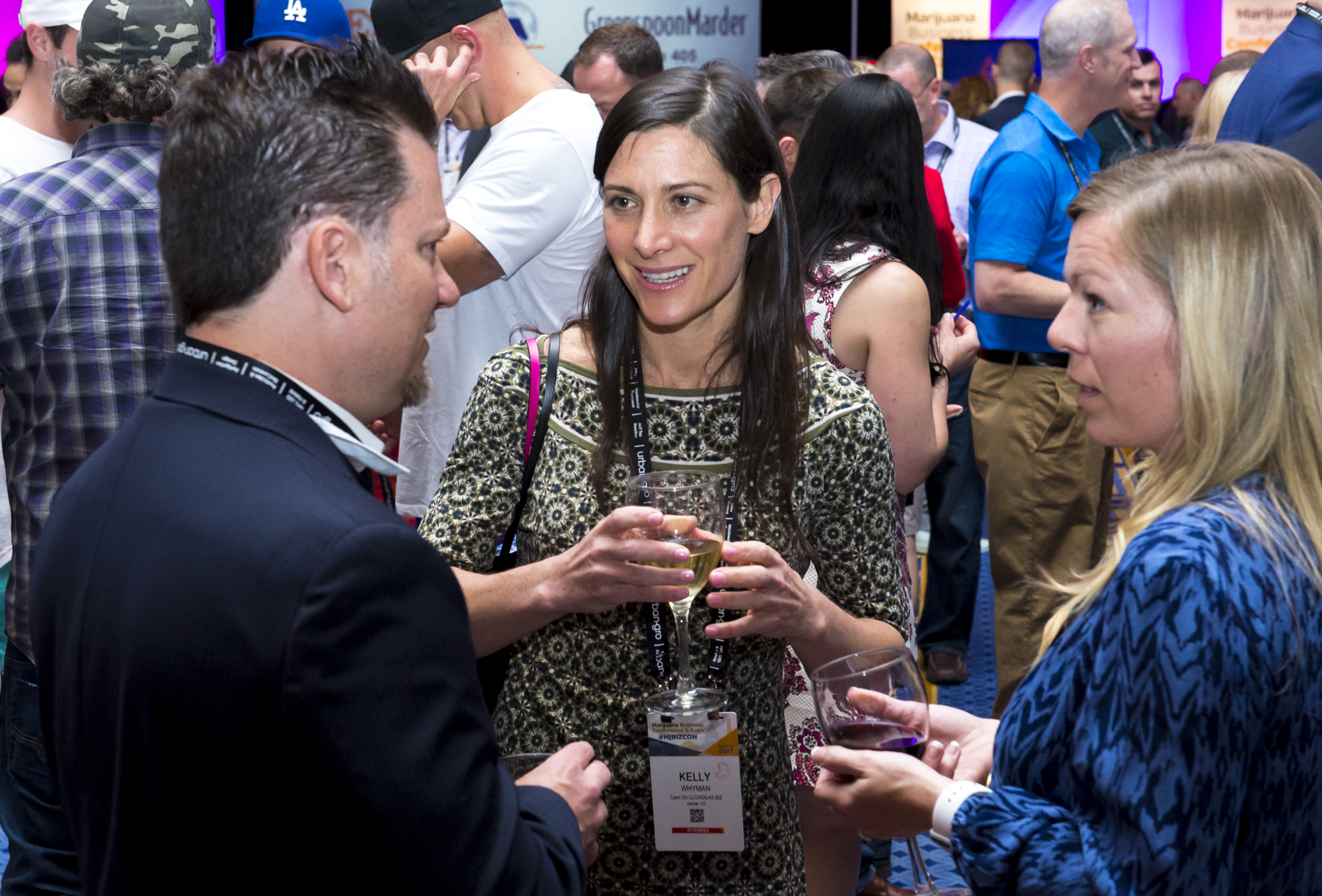 "The Mixer was the best event that I've attended in the business and I made more contacts than I could have ever imagined ."
   — Mark H., Ohio
MJBizDaily is proud to support these important and impactful sectors where we can together help drive the industry forward in ways that substantially benefit all of us and millions of affected patients and consumers. So, join us on the show floor at MJBizCon on Wednesday night from 5pm to 7pm. Kick off your evening with a drink while making a difference!