Cultivation | Retail & Infused | Technology
---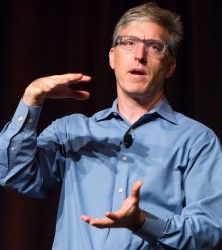 Trailblazing Products & Services
MJBizConNEXT presents the Innovation Battlefield, an all new format offered this year!
Learn how three top industry innovators' products or services are changing the face of the cannabis industry within cultivation, retail & infused and technology. Presenters from these three niches will have 7 minutes to present followed by 7 minutes of questions from the audience. At the end of each session, the audience will vote for their favorite. The winner will be awarded the "Innovation Battlefield Champion" for each niche!
Agenda
Thursday, May 10th
2:00-2:50pm
Cultivation Innovation
3:00-3:50pm
Retail & Infused Innovation

Harvest Direct Enterprises
Moon Picks
NanoSphere Health Sciences

4:00-4:50pm
Technology Innovation

365 Cannabis
GreenScreens
Bdtndr
Innovation Battlefield Finalists
---
Cultivation Innovation
Attend this session to discover the latest innovations in cultivation that can take your business to the next level! If you're a grower, run a cultivation company or just want to see the newest trailblazing products in the world of cultivation, this session is for you. You'll hear industry visionaries present the hottest new products for automation, sterilization and sensory and control management.
GeoShepard
GeoShepard is the evolutionary result of technology, strategy and customer engagement. Founded in 2015 by father-and-son team Dennis and Jay Lineberry, GeoShepard has three product lines to automate production processing: GeoScale, GeoTrack and GeoRoute. GeoShepard has customers in Colorado, Oregon, Nevada, California, Montana and Alaska; Michigan and Maryland are coming soon.
Innovation Details
GeoScale automates the weighing of cannabis plants and packages for cultivators. This iPhone application automatically updates weight for plants, flower, waste and packages. The application then scans and assigns a unique metrc identifier for each product. We publish compliance data to metrc quickly and accurately, which reduces the time and labor needed to perform data entry. This app allows the cultivator to focus on what they do best: producing great cannabis products. GeoScale eliminates the need for pen and paper systems as well as the need to reweigh plants. What once took hours spent hand-typing data into state compliance systems can now be accomplished in minutes.
The Box
Launched in early 2017 by inventor Alan Novotny, The BOX brings medical-grade sterilization technology to the cannabis industry. The BOX Purify & Infuse couples remediation and sterilization technology with the ability to molecularly infuse cannabis flower with terpenes and essential oils. Early adopters of The BOX include growers, distributors and processors in Arizona, California, Colorado, Florida, Nevada, Washington and Canada with interest continuing to come in from around the world.
Innovation Details
With the introduction of The Box Purify & Infuse, growers now have an organic, medical-grade, terminal sterilization unit. The product, which uses technology originally developed for sterilization of NeoGraft skin for transplant, sterilizes cannabis from harmful bacteria, contaminants, toxins, molds, mildews and more. The Box uses a proprietary blend of reactive oxygen with zero negative effects to the THC, CBD and other trichomes or cannabinoids. The Box also can infuse cannabis flower, providing smokers with the true taste and smell of the infusion upon combustion.
Edyza
Edyza is a California-based hardware and software technology platform, enabling the internet of things for high-density connectivity and computing (IoT-HD) in industrial, commercial and government sectors. Edyza offers unprecedented levels of data with the scale, precision and resolution needed for machine learning for predictions and automation.
Innovation Details
Soleil Technologies' High-Density Sense and Control platform is a set of hardware and software products and services that integrate technology for the global cannabis, horticulture and agriculture industries. Soleil Technologies consists of an integrated portfolio of high-density wireless sensors, management software and controller-enabled cultivation technologies such as lighting controls, environmental monitoring, machine diagnostics, fertigation management, inventory management and seed-to-sale tracking. Its application spans the entire cultivation lifecycle and logistics ecosystem to meet the growing demand for precision agriculture and modern ag-tech.
---
Retail & Infused Innovation
Attend this session to discover the latest innovations in the retail and infused product sectors that can take your business to the next level! If you're a rec shop or dispensary owner or run a cultivation, processing or infused products company, this session is for you. You'll hear industry visionaries present the hottest new products in manufacturing, infused and transdermal products.
Harvest Direct Enterprises
Harvest Direct Enterprises is a cannabis biotechnology and intellectual property development company located in Everett, Washington. Harvest developed a proprietary and patent-pending manufacturing method, LACY (Lossless Activation Chamber Y), to focus exclusively on whole cannabis plant formulations that have been proven to be more beneficial medicinally and have greater efficacy at smaller doses than THC and CBD alone.
Innovation Details
LACY, the Lossless Activation Chamber, lets you capture an entire cannabis strain in a pill, inhaler or topical product. With LACY, cannabis strains retain the compounds that make them unique and able to treat specific ailments. The goal of Harvest Direct Enterprises, the producer of LACY, is to replace half the pharmaceutical drugs in medicine cabinets with safe, natural and holistic alternatives. LACY is the biggest innovation in cannabis science since the introduction of cannabis concentrates, and it is an absolute gamechanger for this industry. Each LACY system will retail for $250,000. This is the future of cannabis and medicine.
Moon Picks
Moon Picks, along with its patent-pending trade secret know-how and proprietary manufacturing equipment, collectively produces a range of novel high-margin consumer oral care products. The company formulates, manufactures, markets and sells branded oral care product lines.
Innovation Details
Moon Picks THC has reinvented the novel toothpick, creating the most effective micro-dosing sublingual delivery platform. The pick is sleek, discreet, portable and fast acting. Active ingredients are gradually released by sucking on the pick and efficiently absorbed via the oral mucosa over a 25-minute period. Uptake of the 95%+ pure THC will occur sublingually, allowing cannabinoids to immediately enter the bloodstream and provide rapid effects similar to smoking without exposing the lungs to heat, smoke, tar or other unwanted effects.
NanoSphere Health Sciences
NanoSphere Health Sciences is a Denver-based biotech firm that develops and commercializes a diverse line of product formulations across various health care divisions. Envolve Formulas, a brand for the cannabis industry, created a dedicated pharmaceutical delivery system employing encapsulated NanoGels to deliver a pure, predictable, rapid and consistent effect for cannabis consumers and patients.
Innovation Details
Evolve Formulas' Transdermal NanoSerum is a transdermal cannabis product providing precision-metered doses of cannabis that break the blood-brain barrier, transporting cannabinoids through five layers of skin and to the CB1 and CB2 receptors in the brain. This industry-first product uses the NanoSphere Delivery System, a patented technology that nano-encapsulates the cannabis molecules and transports them through the skin, providing relief from pain, inflammation and anxiety within 10 minutes.
---
Technology Innovation
Attend this session to discover the latest innovations in technology that can take your business to the next level! If you're a rec shop or dispensary owner, run a cultivation, processing or infused products company or just want to see the newest trailblazing products in technology, this session is for you. You'll hear industry visionaries present the hottest new products in seed-to-sale software, display solutions and online training platforms.
365 Cannabis
365Cannabis software helps those in the cannabis industry smoothly manage their seed-to-sale process. Customers in the United States and abroad use 365Cannabis to maximize yield and profitability as well as overcome challenges such as tracking and quality assurance, yield forecasting and managing purchasing and invoicing.
Innovation Details
The 365Cannabis Seed to Sale Software Solution is built on Microsoft's Dynamics NAV ERP platform. This software integrates seamlessly with Office 365, offering the same look and feel users are accustomed to. It provides a cohesive experience no other seed-to-sale system can match! The 365Cannabis Seed to Sale Software Solution has the sophistication, scalability and security expected of an enterprise solution that is fully compliant, and it can be customized to specific processes. Whether users are at a dispensary, grow facility, processor or vertically integrated company, the modular structure means they can utilize as much or as little of the system as they need.
GreenScreens
GreenScreens is a leading digital display solution for cannabis, providing tools for retailers and brands to reach consumers where it counts. Backed by data and insights, GreenScreens systems allow the flexibility of different regulatory environments and can adapt to the evolving state of the legal cannabis marketplace. GreenScreens has a national presence in most recreational states, servicing 75 dispensaries and dozens of brands.
Innovation Details
GreenScreens DOOH (Digital Out of Home) is a tool that enhances dispensaries' communication with customers and gives brands the ability to advertise at the point of sale, providing plug-and-play hardware that connects to any commercial display TV (HDMI). The device automatically connects with the GreenScreens platform, giving the real-time administrator control from anywhere. The GreenScreens advertising board consists of a five-minute cycle that will repeat 186 times per day.
Bdtndr
With a mission to develop an online resource that will benefit budtenders, dispensaries, brands and consumers alike, Bdtndr is dedicated to supporting budtender education while showcasing the importance of their service. Bdtndr has a goal to help fuel that passion with essential product knowledge to help budtenders feel properly equipped to provide recommendations that will enhance their customers' experiences.
Innovation Details
Bdtndr is a scalable online training platform focused on educating budtenders on product information from cannabis brands. Bdtndr's technology can help legitimize the industry as a whole, give budtenders and dispensary managers a better option to stay on top of product training and give brands a more reliable and measurable training and marketing channel. Dispensaries operate better, budtenders are smarter and get rewarded for it through a points program, brands save money while getting more work done, and the customer gets better service by educated budtenders.