Even more reasons to attend!
In addition to the official Fall 2017 conference agenda and expo hall schedule, MJBizCon exhibitors are hosting extra events for attendees. Stay tuned to this page as these events are announced. (Note: Considering hosting one as well? Click here to see about getting it listed.)
---
Waters Symposium on Extraction and Analytical Testing
Mandarin Oriental Hotel | November 14th 8:15am – 4:00pm

Considerations for operating a profitable manufacturing lab are numerous. Laws and regulations are sure to be in play for the foreseeable future; technology is always changing; and, of course, there's the constant pressure to increase profitability in this dynamic marketplace. The frontier is so new, you might not even know what questions to ask.
Waters can help. For more than 50 years, we've served customers working in highly regulated industries such as food, pharmaceuticals, and environmental testing. We understand how to navigate this landscape and can be a trusted resource as you develop and refine your business plan.
Designed with compliance in mind, Waters and VICAM, provide analytical information you can
rely on to demonstrate that your products are high quality, pure, safe, and meet regulatory requirements.
Please use the following link to register: Click Here to Register
---
ACT: Advancing Cannabis Cultivation Technology Summit
Hard Rock Hotel & Casino | November 14th 8:30am – 6:00pm


The objective of ACT is simple: help you make your facility and operation the most effective and efficient as possible. Commercial greenhouses have developed high tech methods that optimize operations and yields. The corporate sponsors have worked with large commercial growers for decades to implement the proven technologies needed to run high tech cultivation facilities. These companies have come together to provide a full day of targeted learning that will help you scale up your grow using these proven high tech methods.
This full day summit is laser focused on the needs of growers, owners and investors. Space is limited so only currently active growers, owners and investors can register.
Please use the following link to register: Click Here to Register
---
NCBA Happy Hour Mixer for Lawyers
Cosmopolitan Hotel | November 16th 6:30pm-8:30pm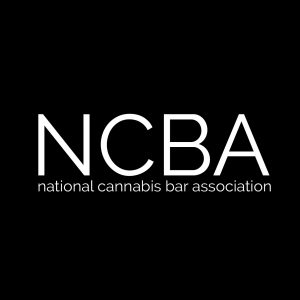 Join us on the balcony for wonderful views of the Bellagio Fountain, cocktails, light snacks, and the wonderful company that you have come to expect from your fellow NCBA members. This event is focused on attorney networking. Sign up via Eventbrite:
https://www.eventbrite.com/e/ncba-mj-biz-con-party-tickets-39236056100
---
Shanghai Nights Afterparty
Enclave | November 16th 7-11 pm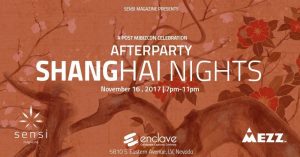 Join Sensi Magazine for Shanghai Nights at Enclave — Las Vegas' newest, and most modern event venue, just minutes from the convention center.
After the MjBizCon, celebrate the advancement of the cannabis business community and Nevada's new found freedom from prohibition. Give your group an experience that will align your product with social use initiatives, normalization and build compelling access points for new clients and consumers.
Please use the following link for tickets: Click Here to RSVP