Even more reasons to attend!
In addition to the official Spring 2017 conference agenda and expo hall schedule, these MJBizCon exhibitors are hosting extra events for attendees. (Note: Considering hosting one as well? Click here to see about getting it listed.)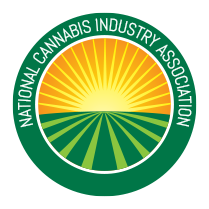 NCIA's Cannabis Industry Lobby Days – May 16-17
Held in conjunction with MJBizCon, NCIA's Cannabis Industry Lobby Days provide the best opportunity to show our nation's decision-makers what a responsible and legitimate cannabis industry looks like and to help raise awareness of issues like the unfair tax and banking policies hampering our industry's potential to grow and be treated like any other U.S. business sector.
Now, more than ever, with the momentum of the past elections ballot initiatives and the uncertainty of the new administration, your support is needed.
Click here to register for NCIA's Cannabis Industry Lobby Days.
Note: NCIA, the National Cannabis Industry Association, is an independent, non-profit organization. NCIA events are produced and ticketed solely by NCIA.
---
"Immerse" sponsored by MJ Freeway
Experience "Immerse" sponsored by MJ Freeway, the pop-up cannabis operation featuring the entire vertical from retail/dispensary, to cultivation, to processing, to back-of-house operations. This museum-style exhibit will showcase best practices and innovative solutions for the industry, illustrating modern and advanced applications of technology, design, security, extraction, cultivation, and customer interaction.
May 17-19, Gaylord National Harbor Hotel
---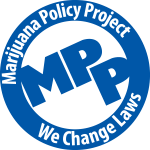 MPP's Third Annual Arm Wrestling Throwdown
MPP's annual arm wrestling match is back! Come watch these awesome canna-celebrities battle for the crown. We're hosting our third matchup on Thursday May 18th after day two of the Marijuana Business Conference & Expo at the Gaylord Resort so don't miss the fun! Tickets are $150 and all proceeds go to MPP's work to end marijuana prohibition.
To sign up, please go to https://www.mpp.org/event/mpps-third-annual-arm-wrestling-throwdown/
May 18, Gaylord National Harbor Hotel