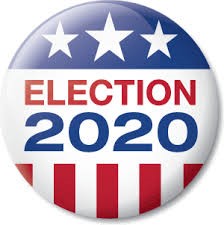 2 Sessions Live Online: Monday, November 2 & Wednesday, November 4
Included with your Digital Pro and Starter ticket to MJBizCon 2020.
The most anticipated election is upon us for many reasons that include the future of cannabis legalization. Join this pre-conference event and you can join in the conversation before and after election night so you can understand what's at stake for cannabis and what the results mean for you and the industry.
In these sessions you will review the ballot initiatives on:
Legalization and how much it matters for the industry and each potential market
Cannabis criminalization and social justice reform
With 35 seats up for election this year and the Democrats needing to gain three to four seats to take control, we will explore the likelihood of federal banking reform and provide analysis for possible Election Day results.
After the election, you will join a live breakdown of the results, which initiatives were passed, what seats were turned, if the Presidency has changed parties and how all of these affect the cannabis industry.
November 2
Election Week 2020: What's at Stake for Cannabis?

Speakers: Jeff Smith, Legal and Regulatory Reporter, MJBizDaily, Omar Sacirbey, Science and Technology Reporter, MJBizDaily, Linda Mercado Green, Founder & CEO, Anacostia Organics, Robert M. DiPisa, Esq., Partner and Co-Chair of Cannabis Law Group, Cole Schotz, Lilach Mazor Power, Founder & CEO, Giving Tree Dispensary

November 4
Election 2020: Results and the New Opportunities in Cannabis

Speakers: Jeff Smith, Legal and Regulatory Reporter, MJBizDaily, Dan Pabon, General Counsel Chief Government Affairs Officer, Schwazze, Chanda Macias, Ph.D., CEO, Ilera Holistic Healthcare, Matt Schweich, Deputy Director, Marijuana Policy Project