Las Vegas Convention Center
---
CENTRAL HALL
NOVEMBER 14 – 16, 2018
Registration & Show Hours
---
| | | | |
| --- | --- | --- | --- |
| DATE | REGISTRATION OPEN | EXPO HALL HOURS | SESSION HOURS |
| Monday, November 12 | 7:00 a.m. – 6:00 p.m. |                 — |                 — |
| Tuesday, November 13 | 7:00 a.m. – 6:00 p.m. |                 — | 10:00 a.m. – 5:00 p.m.* |
| Wednesday, November 14 | 7:00 a.m. – 6:00 p.m. | 10:00 a.m. – 6:00 p.m. | 9:45 a.m. – 2:00 p.m. |
| Thursday, November 15 | 7:00 a.m. – 6:00 p.m. | 10:00 a.m. – 6:00 p.m. | 9:30 a.m. – 7:00 p.m. |
| Friday, November 16 | 7:00 a.m. – 3:00 p.m. | 10:00 a.m. – 3:00 p.m. | 9:30 a.m. – 12:20 p.m. |
*pre-conference session hours (separate registration required)
Hosted cocktails will be available on Wednesday, November 14 from 4:00pm-6:00pm on the Expo Floor for all attendees & exhibitors
REGISTRATION/BADGE PICKUP LOCATION:
Attendees with tickets may register and pick up their badges in the Central Hall (Level 1) of the Las Vegas Convention Center.
Walk Up Badges will be available for purchase : $799 (Sessions & Exhibits) and $399 (Exhibits Only).
TYPES OF PASSES:
For more information and FAQ's on registration Click Here.
NEW! Satellite Registration Now Available
---
In addition to registration on-site at the Las Vegas Convention Center, MJBizCon is now offering satellite registration! 
Westgate Hotel
Address: 3000 Paradise Rd, Las Vegas, NV 89109
Registration Hours: Tuesday 7:00 am – 8:00 pm & Wednesday 7:00 am – 4:00 pm
Registration Location: Convention Area (near hotel lobby)
*No cash or name changes will be done at the Westgate
Omnia Nightclub
Address: 3570 S Las Vegas Blvd, Las Vegas, NV 89109 (Caesars Palace)
Registration Hours: Tuesday 8:30 pm – 12:00 am
Registration Location: Omnia nightclub foyer
*9:30 pm – 10:30 pm – Omnia is exclusive to all MJBizCon attendees with a badge
*10:30 am – 1:00 am –  All MJBizCon attendees with a badge can enter the club for free
*No cash or name changes will be done at the Omnia
*Only MJBizCon attendees with a badge are allowed into the club between 9:30 pm – 10:30 pm
*Significant others that do not have an MJBizCon badge will be permitted into the club after 10:30 pm. They will be required to pay the entrance fee.
To ensure a great experience throughout MJBizCon, please take note of the show policies/rules/regulations found here.
SOCIAL MEDIA
Let the industry know you're at MJBizCon by using the hashtag #MJBizCon when posting on your social accounts during the show!
Take a selfie at your favorite booth and take plenty of pictures during your networking events with your favorite industry professionals.
You can also tag MJBizDaily on the following platforms:
Twitter – @MJBizDaily
Facebook – @MMJBusinessDaily
Linkedin – Marijuana Business Daily
Instagram – @MJBizDaily
CONFERENCE UPDATES
Get conference updates texted to your phone to stay up to date on important updates and announcements during MJBizCon 2018.
Text MJBizCon to 844-611-2237 for general announcements and useful conference news.
MJBizCon Customer Service
Call:   (720) 213-5992 x1
Book Your Hotel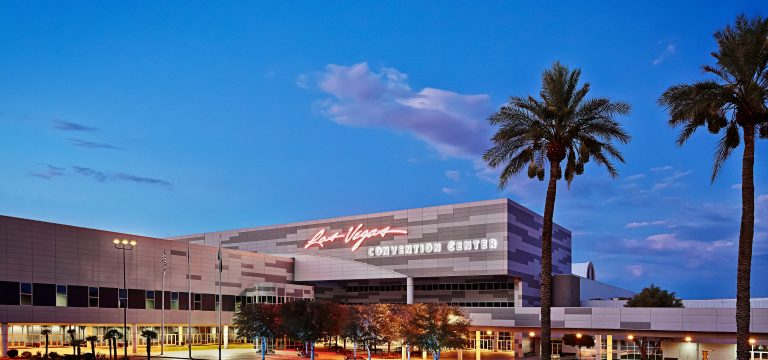 In partnership with onPeak, we've secured exclusive discounted rates. Through onPeak we're able to offer you convenient and affordable options for your trip to MJBizCon 2018. onPeak is the only hotel provider endorsed by MJBizCon, and we encourage you to book through them early for the best selection and price.
     *Exclusive hotel rates expire starting October 24, 2018
View our Frequently Asked Questions for more information about official hotels. To contact onPeak by email, submit our online form.