MJBizCon T-Shirt Design Contest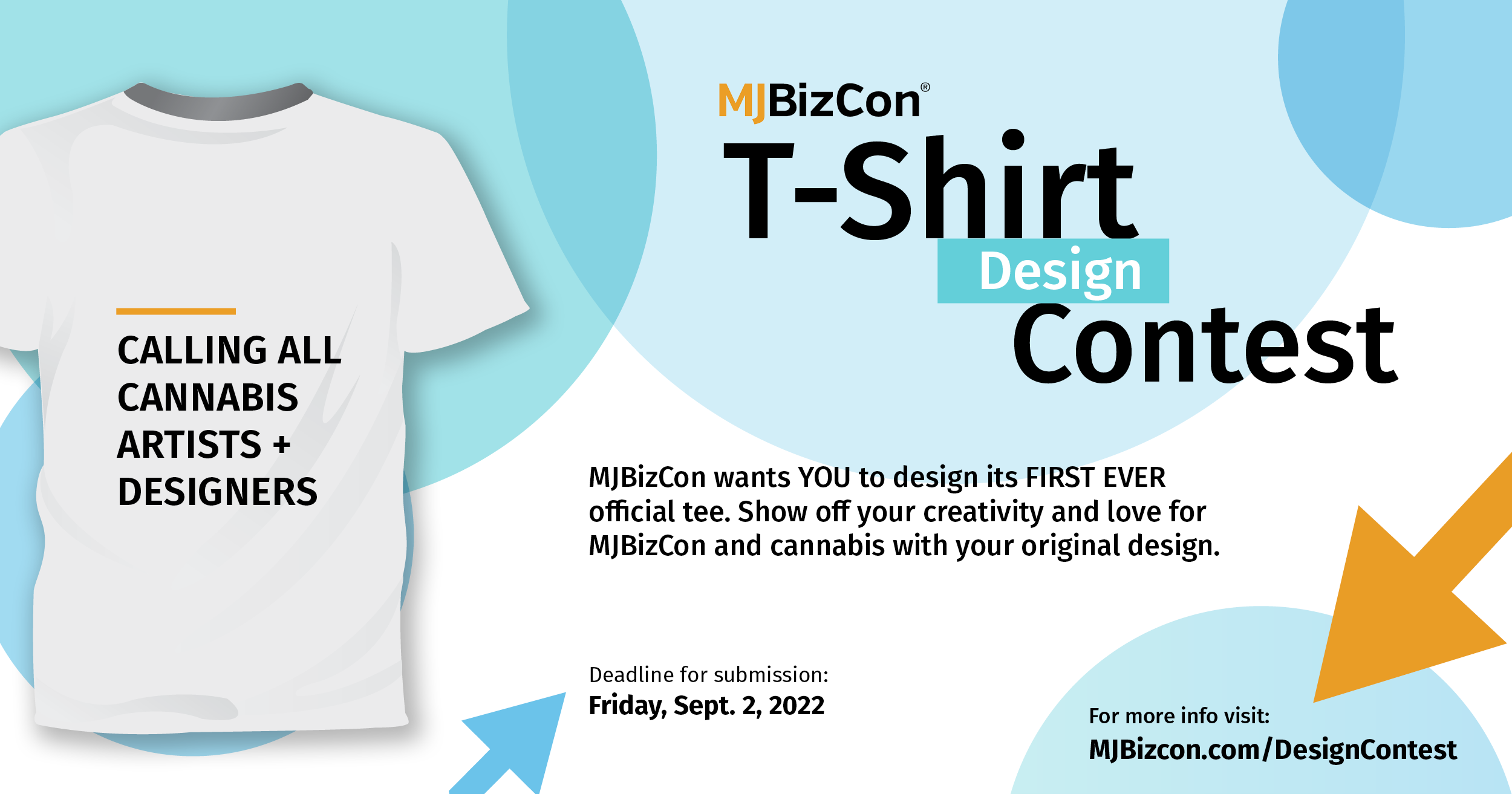 Calling All Cannabis Artists + Designers
MJBizCon wants YOU to design its FIRST EVER official tee.  Show off your creativity and love for MJBizCon and cannabis culture with your original design. Think outside the box too (don't hold back).  This is the coolest industry in the world — what cool design would MJBizCon'ers want to wear.
Contest rules/guidelines:
The MJBizCon logo must be incorporated into the design in some way. The logo structure must not be altered.  Note: Illustrations/characters can be incorporated and flow/intertwine within the logo.
Must be artists original work, no tracing or copying other designs.  Submissions using copyrighted photos, images or slogans will be disqualified.
Size of design must be contained within a 8 ½" x 11" size, vertical or horizontal landscape. Upload a PDF of your design using the form below (max size allowed: 30 MB).
Max of 5 colors can be used (one side tee).
Design must work on both white and black background.
Entries become the property of MJBizCon.
If you win, you will be required to provide the original design in a high res format that is compatible with Photoshop, Illustrator, Corel Draw or another professional design program.
Deadline for submission:  Friday, September 2, 2022
Three finalists will be chosen and voted on by our MJBiz community.
Winner receives the ultimate bragging rights + an 3-Day Expo Only pass, recognition in our MJBizDaily Buzz Newsletter and a free t-shirt with your winning design.
Download MJBizCon Logo (PNG):  Full Color or B/W
To request an EPS file type, email: [email protected]
TO ENTER THE T-SHIRT DESIGN CONTEST, PLEASE COMPLETE THE SUBMISSION FORM BELOW:
CONTEST IS NOW CLOSED. 
THANK YOU FOR YOUR SUBMISSIONS!