Want to get your hands on some MJBizCon Gear?
Only in Vegas:
Make the right connections – 30,000 people can't be wrong
Avoid million dollar mistakes
Find the vendors who will fuel your growth
Get fact-based insights on growth projections, regulatory reform, politics and business management
No fluff. No small stakes.
Just your one real shot to gain a competitive edge in cannabis.
Connect with 1,400+ exhibitors – your one stop shop
Walk the 305,000+ square feet expo
Hear insights from 100+ speakers
Focused content in 6 pre-show forums
Countless networking opportunities
New this year
Go right to the vendors you need with a re-organized expo
Outdoor experiences
Build your cannabis community with intimate networking for top-level executives, first-timers, and special interest meet-ups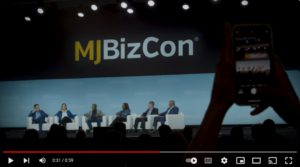 Experience MJBizCon
I attend MJBizCon every year because it's an opportunity for me to stay informed on the things that are happening in the market.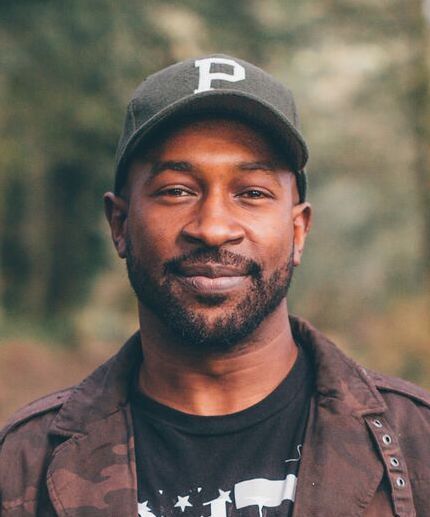 I never miss MJBizCon because the programming is unparalleled, the networking is amazing, and the community-building opportunities are excellent.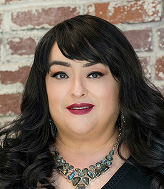 Christine De La Rosa
The People's Ecosystem
MJBizCon is a fantastic place to bring diverse groups within the industry together to collaborate and talk to get to know one another.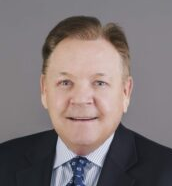 Bob Groesbeck
Planet 13 Holdings
Expo

From professional grow and processing equipment to financial services, you'll meet more than 1,400 industry suppliers on our Expo floor. Come ready to find new suppliers, check out new tech, compare supplier offerings and ask all your questions.
You'll find:
Four distinct segmented pavilions get you to the exhibitors you need – fast:

Cultivation Products & Services – From seeds and clones to fertigation, irrigation, nutrients, facility design, greenhouse components and lighting this in where you'll find what you need to boost your revenue and grow pure, beautiful flowers.
Processing, Packaging & Lab Services – Get that raw product ready for sale whether you need distillation, extraction, flavors, automation, packaging or testing and lab equipment.
Retail & Dispensary – Everything your customers or patients need including top brands, high-THC flower and infused products, CBD and even paraphernalia. Your place to boost your basket size.
Business Services – Critical products and services for all aspects of cannabis business including cannabis-specific point of sale and inventory control software, the latest technology, security, HR and staffing, marketing, consulting, banking, private equity and investing, accounting, real estate, insurance, government and industry associations. All the help you need.

Recharge at 'The Joint' and 'Elevation Lounge' — lively spots on the expo hall floor to meet-up, rehydrate, and have some fun
Agenda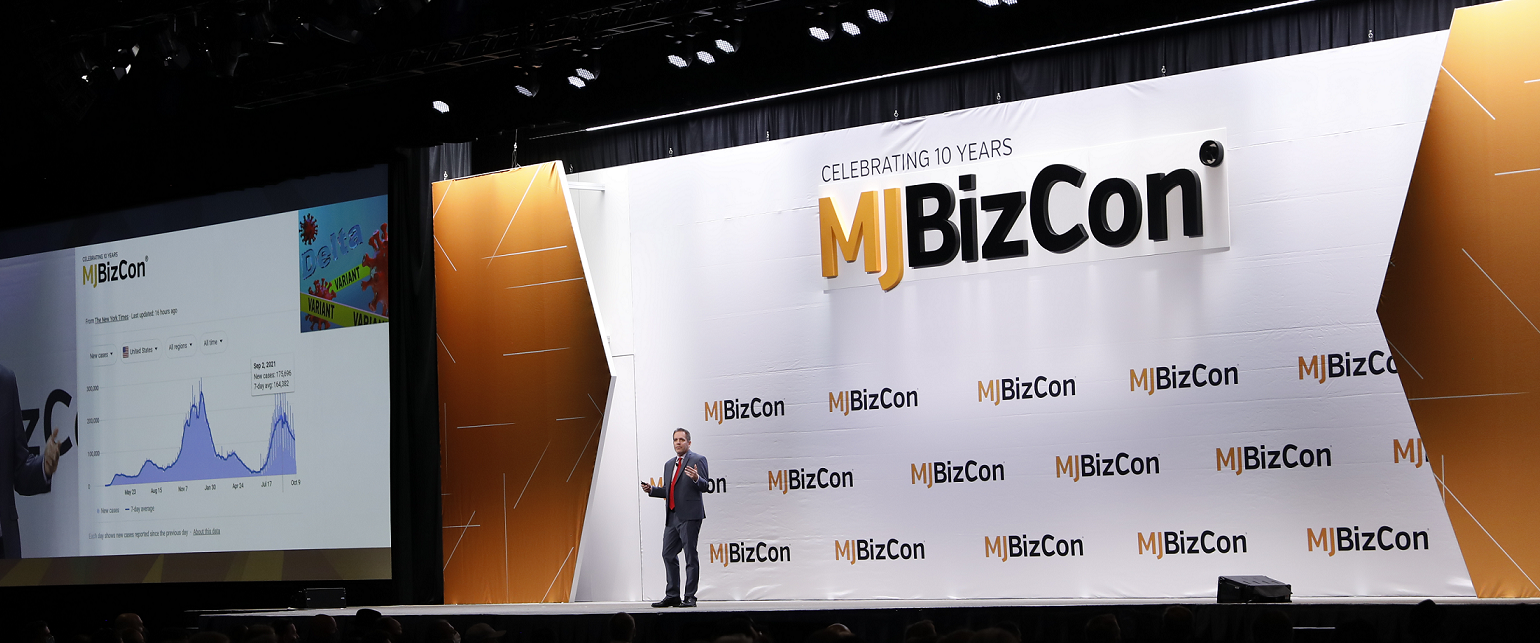 When you're not walking the massive expo hall and networking with peers, take in the valuable opening general sessions and 3-day conference.
You'll get the latest on the political landscape, actionable takeaways, and be able to ask industry leaders YOUR questions about YOUR business, so you walk away with what you need to be successful.
Plus, get in-depth on hemp, finance, marketing, science, psychedelics at 6 pre-show forums.
Each session is exclusive to MJBizCon and curated by our in-house experts, the journalists behind the award-winning MJBizDaily news service.  Plus, each year we comb the industry to find the latest trailblazers and trends in cannabis so whether you are new to MJBizCon or have been coming for years, you won't hear it anywhere else.
Pre-Show Forums
Although attending MJBizCon is exciting and fun, it's 100% for cannabis professionals – it's not a lifestyle show. People who attend are here to do business.
Each year MJBizCon attracts over 30,000 cannabis executives and staffers from around the world who represent plant-touching operations including cultivation, extraction/processing, manufacturing, retail, seed-to-sale, MSOs.  The event is also for  non-plant touching executives including entrepreneurs, inventors and start-ups, and private equity investors and VCs.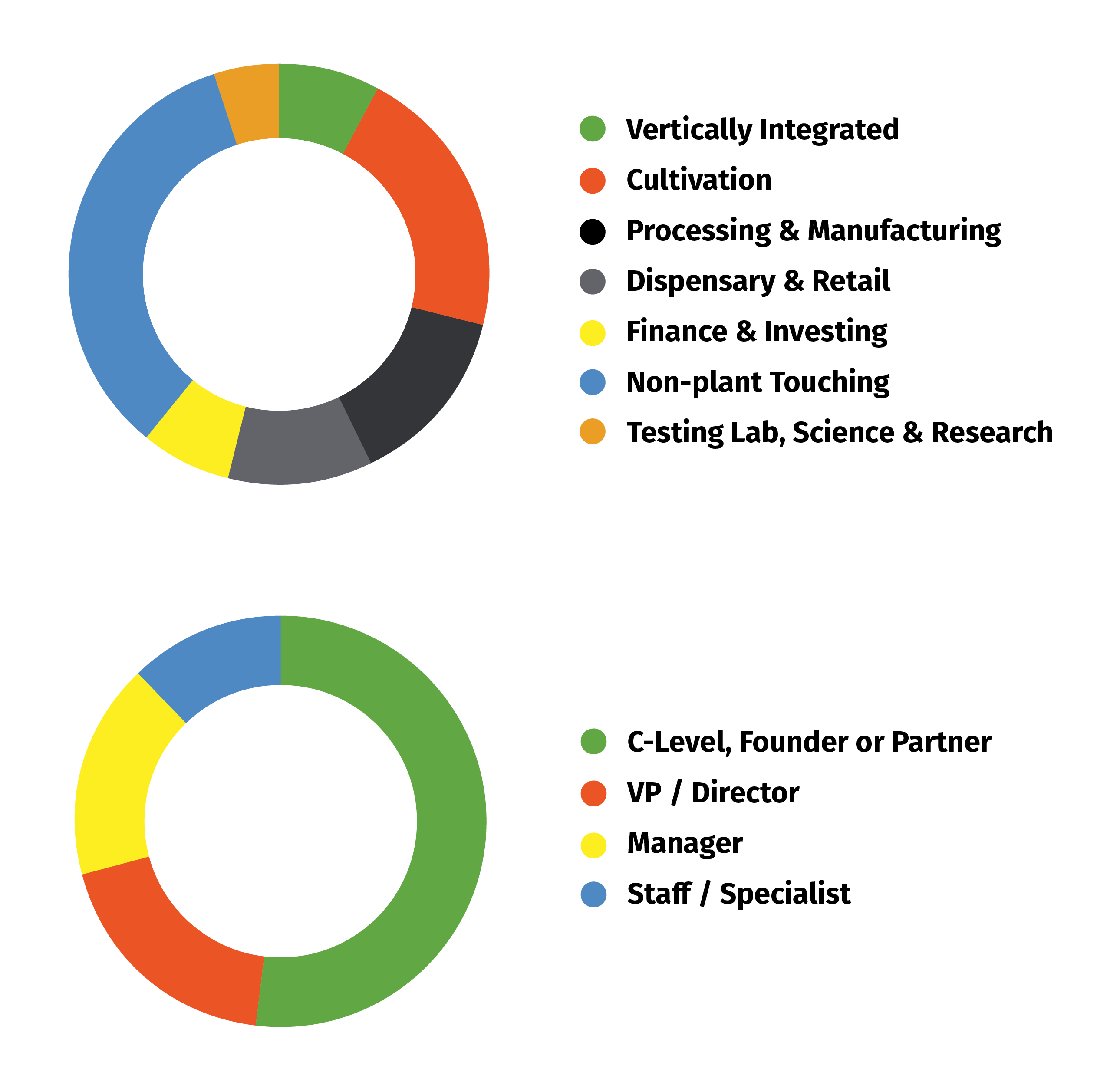 Networking Events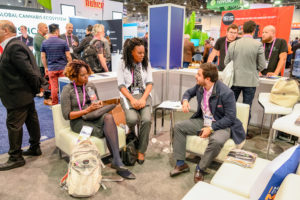 Wednesday, November 29 8:00am - 10:00am
We want your first time at MJBizCon to be a success. Stop in the 'First-Timers Open House' for a cup of joe and the opportunity to meet other first-timers. MJBiz staff will be on-hand to answer any questions about the convention space, the agenda, and the show floor you may have. This is the place to get your questions answered, start growing your professional network, and have FUN at your first MJBizCon! *No cost to attend, but limited tickets available.
Thank you to our sponsors
Achieving Equity in Cannabis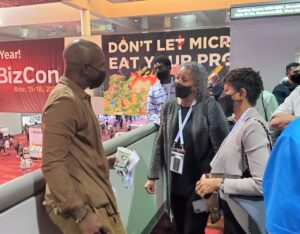 Wednesday, November 29 4:30pm - 6:00pm
Come together with the movers and shakers who are championing the discussions to create an equitable cannabis industry. You will have access to ask your questions to select speakers from the day's earlier content and the opportunity to mingle with other attendees over cocktails. *Additional ticketed event.
Empowering Women in Cannabis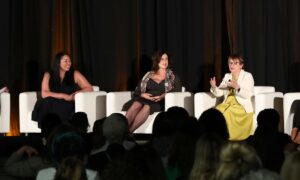 Thursday, November 30 4:30pm - 6:00pm
The women in cannabis come together to recognize, celebrate, and push forward the female powerhouses in the industry. You won't want to miss this event's exclusive networking and HER-stories from a panel of women championing female leadership in cannabis. Plus, you'll have the opportunity to connect and network directly with these inspirational speakers over cocktails. *Additional ticketed event.
Thank you to our sponsors
Unlike lifestyle shows, everyone at MJBizCon is there to do business or grow their career. You won't find any cannabis or THC products in the Expo Floor (exhibitors use other plants as stand ins), you will find friendly experts in every aspect of the industry who are looking forward to connecting with you.
The dress code is business casual. The Expo Floor is the size of 6 football fields so wear comfortable shoes. (BTW: Yes, it's ADA accessible).
And be sure to post in your own social media – such as LinkedIn or Instagram – that you'll be at #MJBizCon so others can make plans to meet you.
If you don't know many people, don't worry – register early for the First-Timers Open House taking place on November 16 (8 am – 10 am) where you'll be able to pick up a cup of joe, meet MJBizCon staff, and ask any questions you have before you begin the event.
Check out our 'First-Timers Guide to MJBizCon', a packet filled with tips and highlights on what you can do in 2022.  Have a great first MJBizCon!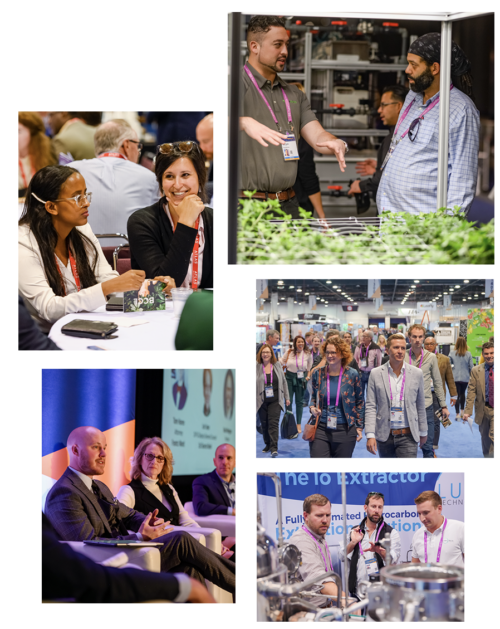 As Seen in