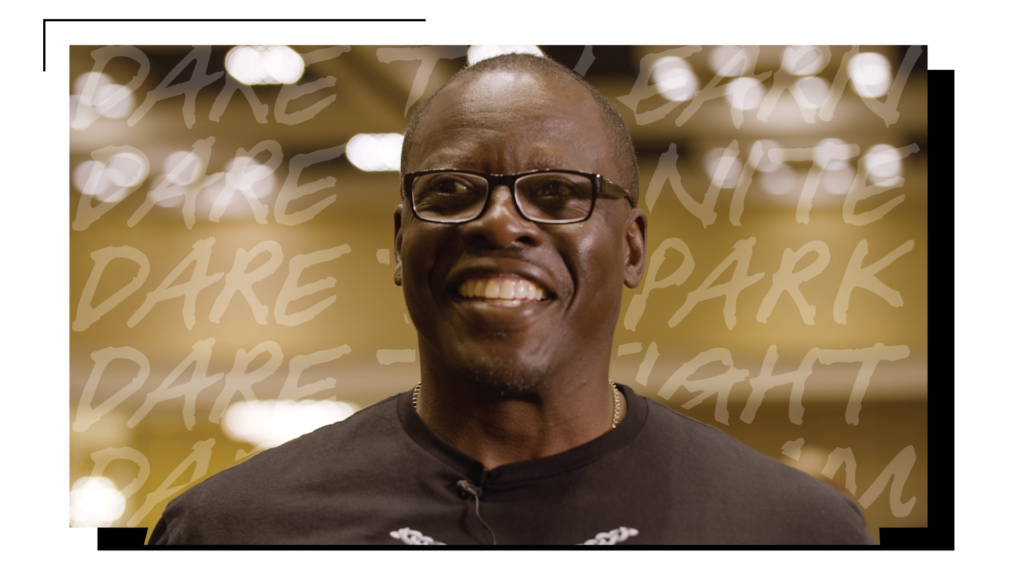 Dare to
DREAM
Get ready to be inspired! Entrepreneur and first-year attendee Elijah's journey into cannabis began after experiencing a spinal injury. This life-changing event inspired him to start his own cannabis business so he could support other veterans like himself. Elijah found inspiration from being around other marijuana business owners and learning from them so he can develop more innovative products that can make a difference. Are you ready to realize your dream?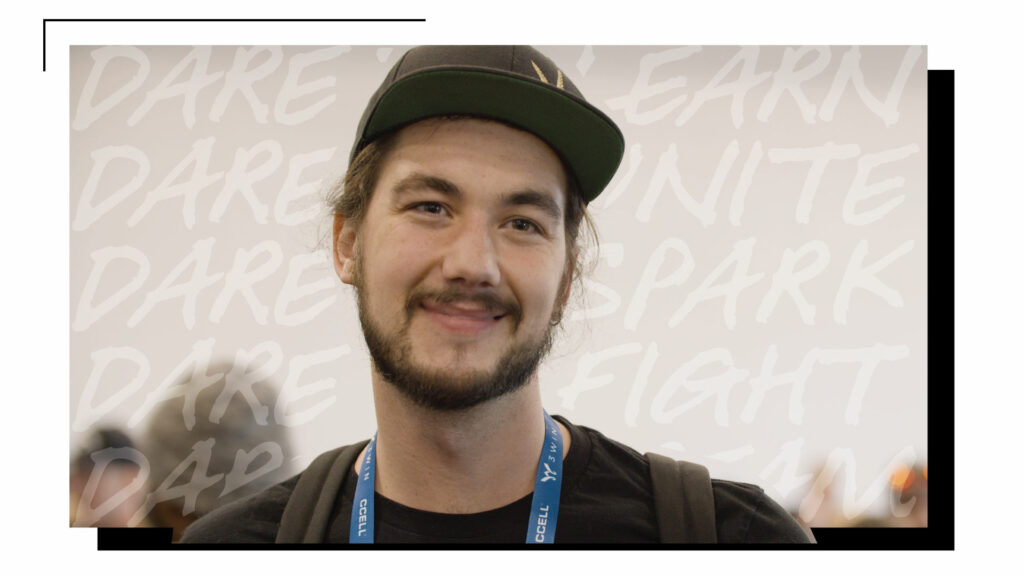 Dare to
LEARN
The rapidly evolving nature of the cannabis industry means entrepreneurs like Jason, a third-generation legacy cultivator, must stay on top of the latest sector trends, regulatory updates and advancements in horticulture technology. MJBizCon is where Jason came to level up his skills and knowledge. He got the inside scoop from industry experts, connected with other passionate growers, and scoped out the latest cutting-edge technology and machinery. By attending MJBizCon, Jason invested in his business's future – paving the way for generations to come.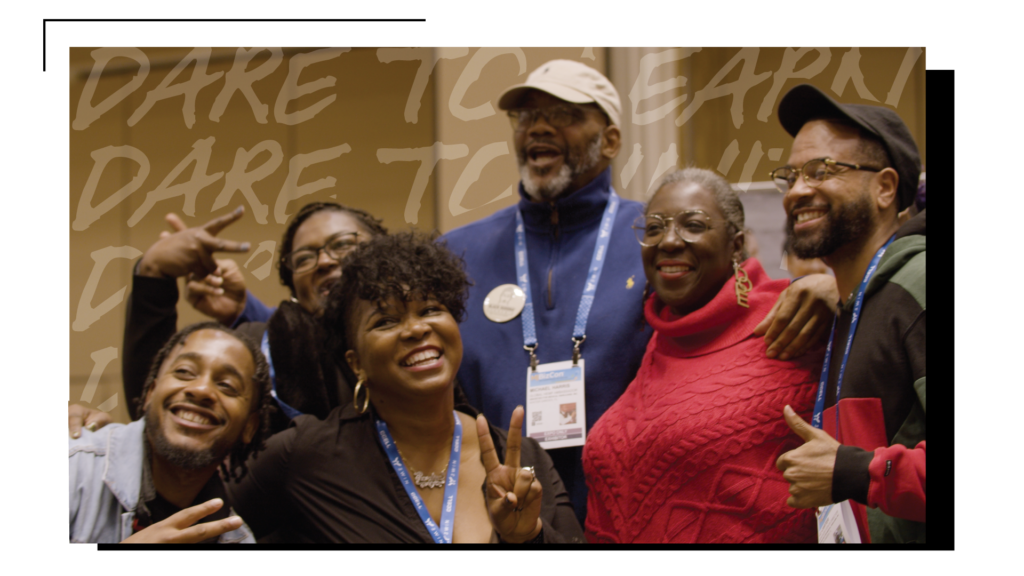 Dare to
UNITE
MJBizCon is like homecoming for multistate brand entrepreneur Roz. An optimist at heart, she's always excited to reunite with old friends and colleagues while also expanding her professional network. But it's not all just fun and games – Roz came to make some serious business moves. It's her connections made at MJBizCon that have helped get her brand concept off the ground and her products into 30 stores in just one year's time. That's the power of the MJBizCon cannabis community.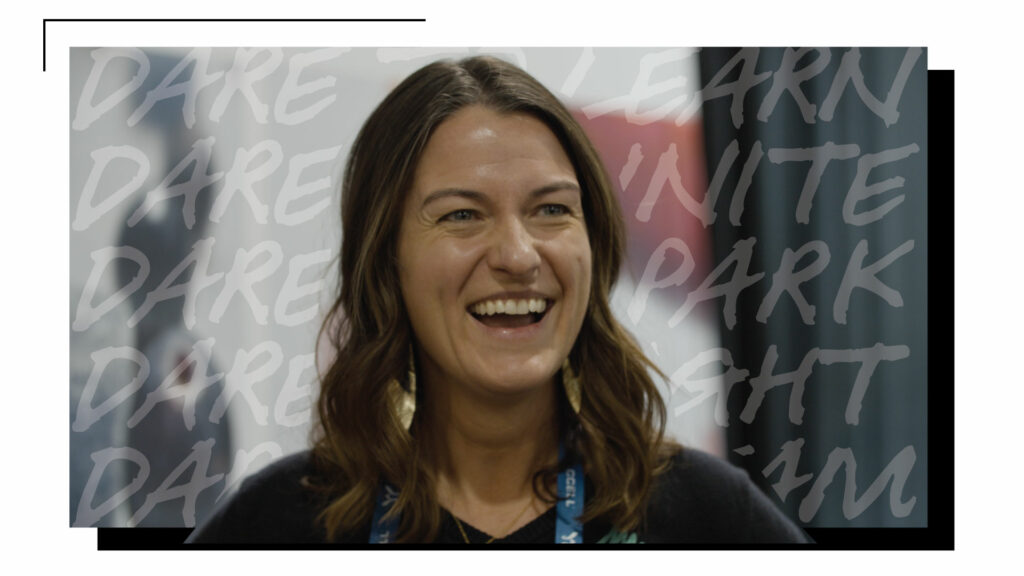 Dare to
EXPAND
Kristen's no stranger to pushing boundaries, and her attendance at MJBizCon only confirmed that she's on the right path. In just one year, Kristen managed to quadruple her business. That's right, quadruple! We can practically hear the confetti cannons going off in celebration. Now she's ready to go to the next level, and she used MJBizCon – cannabis expo to source and compare the professional equipment she needed to scale up. But here's the real question: are you ready to expand your business too?
This year has been one heck of a rollercoaster ride for the cannabis industry, but let's not forget, it's never been a walk in the park. Challenges are the name of the game, and it's time to go back to our roots and DARE TO GROW.
Let's come together to share our passion for the plant, our mutual experiences, and to grow as a community.  MJBizCon, the largest cannabis conference and expo is the perfect mix of newbies looking to enter the market and the OG's who dared to push boundaries and paved the way for others to be successful in the early days of the legal cannabis market.
MJBizCon is where the game-changers, rule breakers, and disruptors unite to connect, innovate and leave their mark on the industry.
Show Overview
Get ready to jumpstart your MJBizCon experience – at the largest cannabis conference & expo!
With so much to see, do, and cannabis players to meet, it can be overwhelming to know where to begin. But don't fret, we've got you.
Start off strong by checking out one of the Pre-show Forums – from Finance and Marketing to Science and Psychedelics, and don't miss the Women's Leadership Forum.
Navigate the re-designed Expo with ease, featuring four segmented Pavilions that will take you where you need to go in a flash:

Cultivation Products & Services
Processing, Packaging & Lab Services
Retail & Dispensary
Business Services

Catch the 3-day conference curated by MJBizDaily editors – you'll walk away with actionable takeaways to ride out the current storm.
Don't miss your chance to chat with a speaker and ask those burning questions.
Join the party at our popular evening receptions: 'Empowering Women in Cannabis' and 'Achieving Equity in Cannabis', where you can schmooze and make lasting memories.
Recharge at 'The Patio', 'The Joint' and 'Elevation Lounge' — lively spots on and off the Expo floor where you can meet-up, rehydrate, and have some fun.
Experience it all at MJBizCon.
30,000+
Cannabis Entrepreneurs
What attendees are saying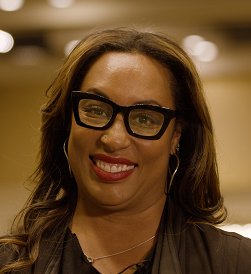 TOI HUTCHINSON
Marijuana Policy Project
"The magic of MJBizCon really is its convening power.  I'm most excited to see all the different people from various places and parts of the industry come together. It's like all roads lead to the end of the year in Vegas."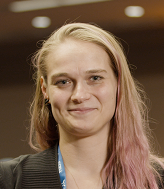 EILAINA YELAN
Advanced Control Systems
"To have everything and everyone in one place makes it incredibly convenient. I had conversations with people I wouldn't get a chance to interface with normally. It's priceless."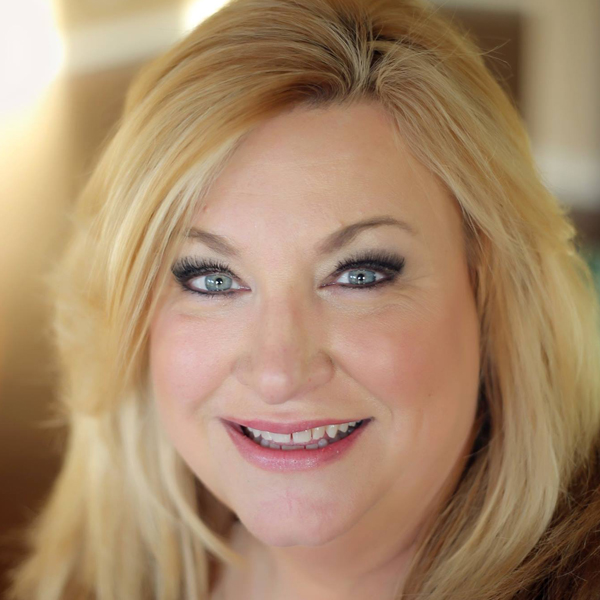 DENISE MINK
Med Pharm Inc
"If we hadn't been so motivated during MJBizCon and I didn't meet, speak and listen to so many simply amazing speakers, we never would have started the changes that ended up saving us. We are not just surviving … we are thriving!"