Keynote Speakers
Penn Jillette
Libertarian, Author, Entertainer
Juliet Funt
CEO
WhiteSpace at Work
Chris Walsh
Editorial Director
Marijuana Business Daily
Speaker List
John Abrams
Principal – Abrams BioConsulting
John currently conducts scientific research into the use of cannabis for medical applications. He has extensive experience in overall strategic guidance with respect to methods design, data interpretation and statistical analysis as well as in technology assessment and best practices recommendations to the area of cannabis science. John has over 40 years of experience in the biotechnology industry. He's also authored over 100 scientific publications and holds over a dozen issued patents.
Charles Bachtell
CEO & Co-founder – Cresco Labs
Cresco Labs is one of Illinois' largest medical cannabis cultivators. Charles is also founding member of both the Illinois Cannabis Bar Association and the Medical Cannabis Alliance of Illinois. He previously served as General Counsel for Guaranteed Rate and was recognized as an authority in the regulatory overhaul of the residential finance industry.
Sara Batterby
President & CEO – Hifi Farms
As CEO of Hifi Farms, a cannabis cultivation company in Oregon, Sara's priorities are diversity, sustainability and organics. Prior to entering the cannabis industry, Sara co-founded an angel fund in Silicon Valley with the goal of helping investors understand the powerful business case for investing in female entrepreneurs. She was also Founding Chair of the Portland Chapter of Women Grow.
Bryan Berger
Associate Professor – Lehigh University
Bryan is in the department of chemical and biomolecular engineering, where his laboratory has developed a platform to engineer enzymes with broad antimicrobial activity against a wide range of microbial pathogens and spoilage organisms associated with marijuana, food and other agricultural products. He received a 2015 SBIR/STTR National Innovation Showcase award and a 2015 NSF CAREER award.
Roy Bingham
CEO & Co-founder – BDS Analytics
Roy started BDS Analytics to collect, process and present point-of-sale market share data for the cannabis industry. He is a Harvard MBA, former McKinsey data consultant, and a former executive with RenewLife. Roy was an early investor in a data analytics company for the natural products industry and later became one of its executives.
John Bizarre
Host & Producer – V2 Productions
John is an Opinion Analyst who has appeared on "The Tonight Show," "The District," "The Drew Carey Show" and many other TV shows and commercials on Showtime, A&E, MTV and Comedy Central. He is the author of two books - "Giving You the Stink Eye" and "It So Doesn't Suck to Be You" – and the director of three films. He also continues to write a popular biweekly blog.
Paul Bohannon
CEO – Honu
After driving an internet company in the "dot com" era through an IPO and acquisition by United Airlines, Paul engaged his family to start Honu, a large cannabis processor in Washington State. He works closely with his buyers to identify and source quality product. Paul also leverages his startup experience to help other farms/processors develop successful plans to help them thrive as the industry evolves and matures.
Carmen Brace
Founder – NorthStar Insights
Carmen is a consumer insights and strategy executive who previously worked with ConAgra Foods, Mars-Wrigley and Campbell Soup before founding a medical marijuana patient research community. Her experience spans consumer and retail insights, enterprise strategy, sales leadership and category management. Carmen was named on the Who's Who List of Shopper Insights Professionals by Shopper Marketing Magazine.
Truman Bradley
CEO – Seed & Smith Cannabis
Truman has been in the cannabis industry for seven years and most recently founded Seed & Smith Cannabis, a startup vertically integrated infused products manufacturer and wholesale flower brand. The company recently raised $4 million in financing to fund the design, construction and startup costs of its facilities. He has also worked behind the scenes with lawmakers and industry groups to help craft sensible regulations for the cannabis industry.
Shivawn Brady
CEO – Seva Crop Consulting
Shivawn is an entrepreneur, master cultivator and cannabis production expert. Previously SPARC and Peace in Medicine's Northern California Regional Production Manager, her unique expertise has led cannabis growers, business owners and investors in making practical business decisions for over a decade. Seva's team provides consulting services in North America and Hawaii specializing in greenhouse management, staffing solutions, license applications and departmental development.
Greta Carter
President – The GCAR Companies
A former VP in the banking industry, Greta is a serial marijuana entrepreneur and political activist, having founded several companies in Washington State including a dispensary, the Cannabis Training Institute and The HOPE Clinics. She also founded the Coalition for Cannabis Standards and Ethics (CCSE) and the state-licensed cannabis cultivation company, Life Gardens. Greta has interests in marijuana businesses in Nevada, Alaska and has recently relocated to Desert Hot Springs, California.
Alex Cooley
Founder – Solstice
Alex created one of the first fully permitted cannabis production facilities in Washington in 2012. Solstice focuses on cultivating high-quality, award-winning marijuana for the medical and recreational markets. Previously, he helped create the collective garden model of safe, legal access to medical cannabis for patients in Washington. Alex uses environmentally responsible practices, serves as an adviser to Washington State, and continues to advocate for patients' rights.
Rachel Cooper
Director of Operations – Monkey Grass Farms
Rachel and her family established a medical marijuana grow and dispensary in 2011and later received a license to cultivate cannabis for the recreational market. In 2015, Monkey Grass expanded to include oil production, and the company now operates two additional grow facilities. Rachel is a founding member of the Washington Cannabusiness Association and Co-founder of the Central Washington Growers Association.
Rick Crum
Founder & CEO – Humboldt DNA
Humboldt DNA is a cannabis biotech company specializing in nursery operations and plant diseases. Rick has over 20 years of experience in cannabis propagation and has conducted extensive research on cannabis plants and their pathology.
Tim Cullen
CEO & Co-owner – Colorado Harvest Company
Colorado Harvest Company, founded in 2009, has three cannabis centers serving retail and medical customers. Tim is also a partner in cannabis oil production company Organa Labs and the national personal vaporizer brand O.penVAPE. A botany expert, Tim spent 10 years teaching high school biology before he turned to cultivating cannabis.
Diane Czarkowski
Founding Partner – Canna Advisors
Diane owned and operated one of the first medical cannabis dispensaries and cultivation operations in Colorado. Since 2012, she has owned Canna Advisors, a leading consulting firm in the industry, with a high success rate. She has also been a licensed Realtor involved in real estate development since 2003.
Troy Dayton
CEO – The Arcview Group
Troy is the Co-founder of cannabis investment and research firm, The Arcview Group. The Arcview Group created the Arcview Investor Network where more than 500 high net-worth investors have pumped more than $76 million into 121 cannabis-related ventures and raised more than $1.1M for the legalization effort.
Andrew DeAngelo
COO – Harborside Health Center
Andrew oversees the daily functions and business development of Harborside Health Center in California, one of the largest and most prominent medical cannabis dispensaries in the nation. He has been an activist in the medical cannabis reform movement for over 25 years. His passion for medical cannabis culminated when he co-starred with his brother Steve in the groundbreaking series "Weed Wars" on the Discovery Channel in December 2011.
Becky DeKeuster
Co-founder – Wellness Connection of Maine
Becky has over a decade of experience in both vertically integrated and distributed cannabis businesses in the western and eastern U.S. She co-founded Wellness Connection of Maine, which operates four of Maine's eight state-licensed medical marijuana dispensaries. She has extensive experience in crafting successful policy and regulation at the local and state levels and previously was a high school teacher and administrator.
Michael Devlin
President & Co-founder – Zoots
Michael is the Co-founder of Washington-based Db3, which offers the Zoots line of infused products. He created the "secret sauce" behind Zoots' edibles and is the company's production expert, having spent his entire 35+ year career working in snack food production. Previously, Michael was VP of Operations at Sahale Snacks and worked for Oberto Sausage Company, Hoody's, and Frito Lay.
Nic Easley
CEO – 3C Consulting
3C is a cannabis and industrial hemp strategy firm that has helped over 70 clients design, start up, build and optimize their cultivation and commercial cannabis operations. Nic has a scientific background with 10 years of cannabis expertise and 15 years direct agricultural experience. He holds degrees in environmental studies and biology.
Cassandra Farrington
CEO & Co-founder – Marijuana Business Daily
Cassandra heads up the industry-leading daily news website Marijuana Business Daily and its family of content resources for the B2B cannabis marketplace, including two national conferences. Previously a Vice President at Citi, she earned her MBA from the University of Texas McCombs School of Business.
Anthony Franciosi
Founder – Honest Marijuana Co
Anthony worked as a landscaper for more than a decade before putting his cultivation skills to use in the marijuana industry in 2008, when he moved to Colorado and became a cannabis grower. In 2015, he founded Honest Marijuana Company, an all-natural cannabis cultivator.
Karen Freese
Principal & CMO – FreeseBranding & Consultancy
Karen launched an insight-based branding and integrated strategic consultancy that creates, builds and scales businesses for rapid growth. Prior to joining the cannabis industry, Karen spent 25 years in consumer marketing leadership roles in Fortune 500 companies and global agencies, creating iconic brands, driving emerging industry growth, expanding retail channels and forging grassroots communities.
Juliet Funt
CEO – WhiteSpace at Work
Juliet is a force for change in organizations around the world, helping them find their "white space," recharge their people and reclaim their passion for work. WhiteSpace at Work helps organizations, their leaders and employees flip the norms of business in order to reclaim their creativity, productivity and engagement. As a busy corporate speaker and consultant, business owner, wife, and mother, Juliet practices on a daily basis the WhiteSpace concept she shares with clients.
Matthew Gaboury
Vice President – Cultivar
Matt is a founding partner of the medicinal and recreational cannabis production/processing company Cultivar Farms, as well as the founding partner of the marijuana-centric design firm Calyx King. Matt has combined his careers in architecture and horticulture to focus particularly on the design of industrial-scale cultivation/processing operations that emphasize sustainability and efficiency.
Tony Gallo
Managing Partner – Sapphire Risk Advisory Group
Tony has over 30 years of experience in the loss prevention, audit, safety and risk/emergency management fields. He is a published author on cannabis security and is considered a leading authority in cannabis and retail security, armed robberies and burglary investigations. Tony was named 2015 "Most Influential Person in the Southwest Cannabis Industry".
Reggie Gaudino
VP of Science, Genetics, and Intellectual Property – Steep Hill Labs
Steep Hill is both a research and development lab and a commercial testing lab, testing and analyzing medical and recreational marijuana to ensure compliance. Reggie and his team produce scientific results suitable for peer review in the field of cannabis research. Previously Reggie worked as a published genetic researcher with 18 years of intellectual property experience in writing, prosecuting and managing patents. He received his B.S. in molecular biology and Ph.D. in molecular genetics.
Amanda Gonzalez
CEO – Southwest Alternative Care
Amanda is the CEO of two vertically integrated cannabis companies. She has consulted in the legal cannabis industry since 2010. In 2015 and 2016, she oversaw Southwest Alternative's growth and transition from medical to dual use. Previously, she worked in the nonprofit sector for over a decade. Amanda currently serves on the boards of the Colorado Hispanic Bar Association, Focus Points Family Resource Center, New Era Colorado, and The Marijuana Industry Group.
Dean Guske
Owner – Guske & Company
Dean has nearly 30 years of experience as a CPA. He is licensed in Washington State and Oregon, and his firm helps 300 cannabis businesses in numerous states develop tax strategies and best practices.
Daniel Gustafik
President – Hybrid Tech
In 1997, Daniel designed and built his first cannabis facility. As the founder of Hybrid Tech, he and his design team have completed over 90 cannabis projects throughout the U.S. and Canada. Daniel has 12 years of controlled environment agriculture design experience and has spent two decades working on marijuana production facilities, industrial power & controls, clean rooms and server centers.
Joshua Haupt
Author, Master Cultivator – Three A Light
Joshua has worked in marijuana cultivation for 15 years and is the author of "Three A Light," which focuses on a new approach to cultivation. He is also the owner of various companies including Success Nutrients – a nutrient company serving marijuana crops – and Superfarm and Treehouse, large cultivation facilities in Colorado. Previously Joshua worked in the energy software field.
Frank Hawkins, Jr
Owner – Nevada Wellness Center
Frank entered the cannabis space by opening the only African American-owned dispensary in Nevada and one of the first in Las Vegas. A former professional football player with the Oakland Raiders, Frank became the first African American ever elected to the Las Vegas City Council in the early 1990s. He also serves as Executive Director of the Community Development Program Center of Nevada, a non-profit that builds low-income houses.
Kathleen Hokanson
CEO & President – Koan Energy Consultants
Kathleen and her team offer sustainable energy management planning, financial cost controls and environmental impact mitigation strategies for indoor cannabis cultivation. Since 2001 she has provided sustainable energy and demand-side management, and emergency energy preparedness strategy development for multi-site real estate of Fortune 100" clients. She is also a board member of the International Cannabis Standards Board as a North American cannabis energy market expert.
Jesce Horton
Founder – Panacea Valley Gardens
Jesce owns the medical cannabis cultivation company Panacea Valley Gardens and co-founded Panacea dispensary, both located in Oregon. He is the Co-founder and Chairman of the Minority Cannabis Business Association and sits on numerous state and city appointed committees. Currently, he is developing Saints Cannabis, a vertically-integrated cannabis campus. Previously Jesce worked nearly seven years at Siemens USA holding positions in various roles including sales, finance, field service engineering and global strategy.
Wanda L. James
CEO – Simply Pure Dispensary
In addition to Simply Pure, Wanda is the managing partner at the Cannabis Global Initiative (CGI). The company is dedicated to message development surrounding the decriminalization and legalization of cannabis. She and her husband were the first African Americans licensed to own a medical marijuana dispensary and an edibles company in Colorado.
Penn Jillette
Libertarian, Author, Entertainer
Penn is a cultural phenomenon as a solo personality and as half of the world-famous Emmy Award-winning magic duo and Las Vegas headliners Penn & Teller. He cohosted the controversial Showtime series "Penn & Teller: Bullshit!," which was nominated for sixteen Emmy Awards and was the longest-running show in the history of the network. He currently co-hosts the hit competition series "Penn & Teller: Fool Us!" Penn has authored several books and hosts the weekly podcast "Penn's Sunday School."
Dustin Johnson
Managing Partner – Huxton
Dustin co-founded Huxton, the first branded flower line in Arizona and one of few in the country. Huxton's products are unique as they are classified by desired effect rather than strain, giving consumers a consistent, reliable experience. In 2011, he co-founded Monarch, a not-for-profit organization formed to open medical marijuana dispensaries and cultivation facilities. Dustin is responsible for driving the overall growth strategy for both of these companies.
Dale Sky Jones
Executive Chancellor – Oaksterdam University
Dale oversees California-based Oaksterdam University, a business and horticulture college that educates patients, professionals, growers, elected officials and regulators on the cannabis industry. The university boasts a faculty of 150 subject matter experts spanning eight academic departments and has educated more than 25,000 students from over 30 countries. Dale is also Chairwoman of the Board for the Coalition for Cannabis Policy Reform.
Allison Hope Justice
Vice President, Cultivation – OutCo Labs
Allison is a recent transplant from the ornamental sector of horticulture, bringing her expertise to OutCo Labs, a licensed cultivation, extraction, distribution and dispensary operation in San Diego County. The company also grows cannabis on Indian tribal lands. Through research, Allison and OutCo Labs strive to standardize cannabis cultivation in indoor and greenhouse settings.
Rob Kampia
Executive Director – Marijuana Policy Project
Rob is the Co-founder of the Marijuana Policy Project, founded in 1995, which has been a key force behind successful marijuana legalization measures in many states. He was valedictorian of his high-school class; served three months in jail for marijuana; was elected student body president of Penn State; and graduated with honors in Engineering Science from Penn State.
Shawn Kassner
Senior Scientist – Neptune & Company
Shawn has been part of the environmental analytical and proficiency testing community for 27 years. He's currently with Neptune & Company, which applies methods in quality assurance, data science, and risk assessment to produce solutions in the arenas of energy, environment, health, food and climate change. Shawn is an active member of The NELAC Institute (TNI) and part of the A2LA proficiency testing, reference material, cannabis and life sciences communities.
Eric Knight
Chief Operating Officer – Sweet Grass Kitchen
Eric has been with Sweet Grass Kitchen since 2015. Previously, he worked as a strategy and operations consultant in Colorado's cannabis industry during the implementation of the adult-use legalization initiative. Eric has over 20 years of experience in product development, manufacturing and clean technologies as a design engineer, investment banker and entrepreneur.
Kristi Knoblich
Co-founder & COO – Kiva Confections
Kristi is the driving force behind Kiva's customer service philosophy, employee development and best practices in manufacturing and business. Founded in 2010, Kiva focuses on producing safe and consistent edibles and has grown to 70 employees, serving over 800 stores in California and Arizona with plans to expand into other states and develop new product lines. Kristi is also on the board of the California Cannabis Industry Association.
Erik Knutson
CEO – Keef Cola
In 2010, Erik co-founded Keef Cola, a widely distributed infused beverage line in Colorado. The company won the 2015 U.S. High Times Cannabis Cup for Best Edible for its Bubba Kush Root Beer. Erik is also the CEO and Chairman of CanCore Concepts and is a Co-founder, Board Member and President of the American Trade Association for Cannabis and Hemp.
Kris Krane
President – 4Front Ventures
Kris serves as a Principal and Managing Partner at 4Front Advisors, a medical marijuana dispensary consulting firm dedicated to ensuring the highest standards of operations in the industry, and as President of 4Front Ventures, a holding company dedicated to professionalizing the cannabis industry. He has dedicated his career to reforming the nation's failed and misguided drug policies.
Kyle Kushman
CEO & Cultivation Expert – Kyle Kushman Brands & Vegamatrix
Kyle, a 30-year veteran of organic cannabis cultivation, is an internationally renowned marijuana cultivator whose collaborations have earned 13 Medical Cannabis Cups awards, including three US Cannabis Cups for Best Flowers. Kyle's free information and resources have helped countless marijuana growers and patients. As the creator of Vegamatrix, a line of vegan and organic nutrients designed for cannabis, Kyle focuses helping growers who want to cultivate pure, clean medicine.
James Lowe
Co-founder & President of Cultivation – MJardin
James has spent most of his professional career focused on the cultivation of cannabis and has been involved with Colorado's medical marijuana industry from its inception. He has overseen the design, construction and/or management of over 75 commercial cannabis facilities ranging in size from 3,000 square feet to 8 acres. To date, MJardin has produced over 125,000 pounds of finished product and has clients across 10 states.
John MacKay
Senior Director, Strategic Technology – Waters Corporation
John joined Waters Corporation in 1983 after positions teaching at Davidson College, Lyndon State College and University of Vermont. John earned a B.A. in chemistry and a Ph.D. in chemistry focused on the synthesis for cancer fighting compounds. His career has included many roles in innovative product development and he is widely recognized as a scientific expert in sub and supercritical fluid for extraction and chromatography in the botanical space.
Jim Makoso
Co-founder & Vice President – Lucid Labs
In 2015, Jim founded Lucid Labs, an essential oil extraction and refinery business focused on cannabis processing using a scientific approach. He was one of the original investors and later Vice President of the vaporizer company Vuber Technologies. Previously, Jim served as a licensed finance and investment professional in New York and Miami at several investment banks and brokerage firms.
Shabnam Malek
Partner – Brand & Branch LLP
Shabnam co-founded Brand & Branch LLP, launched the Bay Area Chapter of Women Grow and founded the National Cannabis Bar Association with several colleagues, where she also serves as President. She currently advises clients on intellectual property matters and domestic and worldwide expansion strategies, with a focus on trademarks and branding. Her background includes intellectual property litigation, trademark transactions and prosecution, privacy and gaming law.
Amy Margolis
Owner & Attorney – Margolis Legal
Amy's primary practice areas are licensing, compliance and regulatory work at Margolis Legal, a full-service cannabis law firm. She is the founder and director of the Oregon Cannabis PAC and the Oregon Cannabis Association, and is directly involved with the state's policy discussion around implementation of medical and recreational cannabis. Previously Amy worked as a public defender, started her own practice in 2007 and in 2014 helped found a firm in Oregon focusing on cannabis representation.
Lilach Mazor Power
Founder & Managing Director – Giving Tree Wellness Center
The Giving Tree Wellness Center is a medical cannabis facility with two locations in Arizona that offer a range of medical marijuana products along with alternative healing methods, including massage and acupuncture. Lilach manages business development and fiscal responsibility, as well as the company's 15,000-square-foot grow facility. She has also teamed up with top cannabis researchers from around the world, including her native country of Israel.
Bob Morgan
Special Counsel – Much Shelist, P.C.
Bob was the first coordinator of the Illinois Medical Cannabis Program. In that capacity, he was responsible for developing and implementing a regulatory framework for the use of marijuana by eligible patients. He is currently special counsel at Much Shelist law firm, where he advises businesses and governments on regulatory issues surrounding medical and adult-use cannabis laws.
Genifer Murray
CEO – Carbon Blue Consulting
Genifer founded Carbon Blue Consulting to provide science-driven insights on health and safety, laboratory setup, training and education. Previously, she founded and was CEO of CannLabs, a medical marijuana testing lab.
Ethan Nadelmann
Founder & Executive Director – Drug Policy Alliance
Described by Rolling Stone as "the point man" for drug policy reform efforts and "the real drug czar," Ethan is widely regarded as a leading proponent of drug policy reform both in the United States and abroad. The Drug Policy Alliance promotes and lobbies for alternatives to the War on Drugs.
Bruce Nassau
CEO – Tru Cannabis
Bruce co-founded and opened five medical and recreational marijuana shops and four grow facilities in Colorado. He is also involved with a medical and recreational marijuana business in Oregon and is an investor in a grow facility in Nevada and dispensaries in Illinois. Bruce has extensive experience in sales, marketing and real estate development.
Noah Novello
Manager of Extractions – LivWell
Noah works on producing concentrates to supply 14 LivWell marijuana retail locations in Colorado as well as over 100 dispensaries in the state. In addition to a line of concentrates produced under the name Infusiasm, LivWell also produces all of the concentrates and edibles for Leafs by Snoop. Noah has worked in every stage of cannabis production, from cutting clones to packaging hash.
Cindy Orser
Chief Science Officer – DigiPath Labs
Cindy created a replicable testing environment to ensure cannabis and cannabis-based products are safe. Digipath Labs provides standardized testing and analyses to the cannabis industry to ensure consumers and patients know exactly what is in the cannabis they ingest, and to help maximize the quality of cannabis products through research, development and standardization. Cindy was a tenured professor of biochemistry and bacteriology at the University of Idaho before becoming an entrepreneur in biosensor design and innovation.
Lance Ott
Founder & CEO – Guardian Data Systems
Lance is a 16-year veteran of the cannabis, banking and financial services industries with additional expertise in FinTech, Enterprise Resource Planning, compliance and consulting. He is the former Director of National Bank of California and is also a Certified Payments Professional through the Electronic Transactions Association.
Emily Paxhia
Managing Director – Poseidon Asset Management
Emily and her brother founded Poseidon Asset Management in 2013 to invest exclusively in the cannabis industry. Since its launch, Poseidon has invested in over 30 marijuana-related companies across multiple verticals such as technology, data analytics, agtech, real estate, media, biotech, cultivation and industrial hemp processing. Emily previously served as a brand consultant and researcher for companies like Time Warner, Viacom and American Express.
Morgan Paxhia
Managing Director – Poseidon Asset Management
Morgan and his sister founded Poseidon Asset Management in 2013 to invest exclusively in the cannabis industry. Since inception, Poseidon has invested in over 30 marijuana-related companies across multiple verticals such as technology, data analytics, agtech, real estate, media, biotech, cultivation and industrial hemp processing. Morgan previously worked in asset management, starting his professional investment career with UBS Financials Services.
Hillary Peckham
COO – Etain
Hillary co-founded Etain LLC, the only women-owned business to receive one of the five competitive medical marijuana licenses in New York. Etain built an application and operations strategy founded on small-scale, deliverable plans with room to grow and a commitment to economic development, as well as quality of life for patients. The company opened its four dispensaries within five months of being awarded a license.
Jeffrey Raber
CEO & CVO – The Werc Shop
The Werc Shop Laboratory is a botanical analysis and product development lab with a strong emphasis on developing cannabis products for sustainable solutions. Jeffrey received his Ph.D. in organic chemistry and has published five peer-reviewed articles on cannabis chemistry. He also has helped numerous state lawmakers and regulators create laws and regulations for cannabis programs.
Derek Richards
Host – V2 Productions
Derek is an Opinion Analyst who has appeared on Comedy Central, LaughsTV on Fox and The Weather Channel. Currently he can be heard on SiriusXM Satellite radio and the nationally syndicated "Bob and Tom Show." Derek is also the host of the "Vegas Green Room" podcast.
Meg Sanders
CEO – MiNDFUL
Meg heads Mindful, a woman-led cannabis company. Mindful is a producer and infused products manufacturer with medical and recreational dispensaries operating across the state of Colorado, and soon expanding with licenses to operate in the State of Illinois and more. She is also a general partner in Marimind Cannabis Engineering, a national and international cannabis consulting company.
David Schubert
Professor – Salk Institute
Dave is a Co-founder of the Salk Institute's neuroscience program in California, which is considered one of the best in the world. His laboratory is focused on drug discovery for neurodegenerative diseases such as Alzheimer's, Huntington's and Parkinson's.
Cy Scott
CEO – Headset
Cy co-founded Headset to bring data-driven market intelligence operational insights to the cannabis industry. Headset now works with marijuana retailers in Washington, Oregon, Colorado, Arizona, California and Illinois. Previously, Cy co-founded Leafly in 2010, helping grow the site into a well-known cannabis information resource. He also founded a monthly Cannabis Tech Meetup hosting cannabis entrepreneurs and technology developers.
Sundie Seefried
President & CEO – Partner Colorado Credit Union
Sundie has been in the credit union industry since 1983 and has served as CEO of Partner Colorado Credit Union since 2001. She personally designed and implemented Safe Harbor Private Banking, a division of Colorado Partner Credit Union that provides banking services to marijuana companies. Safe Harbor banks a large market share of the Colorado cannabis industry that includes both licensed cannabis and ancillary businesses serving the industry, with $500+ million being deposited annually.
Tick Segerblom
State Senator – Nevada Legislature
Sen. Tick Segerblom was a key force behind Nevada's Medical Marijuana law, SB 374, adopted by the 2013 legislature. He is Co-chair of the campaign to pass Nevada's recreational marijuana initiative - Treat Marijuana Like Alcohol. Segerblom is a fourth generation Nevada legislator and served in the White House under former President Jimmy Carter. In his private practice, Segerblom represents employees and unions and has been recognized as one of Nevada's top employment lawyers since 1993.
Tim Shaw
COO – MariMed Advisors
Tim has been with MariMed Advisors, a national medical cannabis consulting firm that implements best practices and standardized procedures in state-licensed medical cannabis facilities, since it was founded in 2012. He is well-versed in horticultural and agricultural production through his work at cannabis cultivation facilities. Tim also founded a chain of hydroponic organic supply stores in 2011. Formerly, Tim served as a Communications Chief in the United States Army and later worked for Sprint/Nextel.
Ben Sillitoe
CEO & Co-founder – Oasis Medical Cannabis
Ben co-founded Oasis Medical Cannabis, a retail medical marijuana dispensary in 2014 when he and a group of entrepreneurs were granted three licenses in Nevada - one for a dispensary, one for a cultivation facility, and one for a marijuana production company. Previously he was the Corporate Finance Manager of a bank-owned mortgage company with over $40 million in annual revenue. Ben also owned and operated a residential mortgage brokerage and managed a multimillion dollar commercial loan portfolio.
Sue Sisley
President – Scottsdale Research Institute
Sue is a physician practicing internal medicine and psychiatry and works as Medical Director for licensed medical cannabis businesses in 11 states. She serves as Site Principal Investigator for the only FDA-approved randomized controlled trial in the world examining safety/efficacy of whole plant marijuana in combat veterans with treatment-resistant PTSD. Sue is also a member of the Nevada ILAC Medical Cannabis Commission.
Chuck Smith
COO – Dixie Brands
As the Co-founder of Dixie Brands, the parent company of Dixie Elixirs & Edibles, Chuck has been the architect behind many critical operational developments, helping the company grow from a "garage operation" through the completion of a 27,000-square-foot vertically integrated production facility. Prior to Dixie he was CFO for a mid-sized retail apparel chain, built and managed sales and marketing teams for private and publicly traded technology companies, and founded two companies including one in the alcohol beverage industry.
Ryan G. Smith
CEO & Co-founder – LeafLink
After launching and selling two B2B companies in other industries, Ryan founded LeafLink in 2015 to create a platform for cannabis orders, sales and relationship management. He successfully raised $1 million in angel investments to fund the company's start. LeafLink now works with over 250 retailers and infused products companies. Ryan was also named on the Forbes "30 Under 30" list for the enterprise technology sector.
Damian Solomon
Director of Cultivation – MedMen
MedMen is a full service management company for legal cannabis in North America. Damian brings nearly two decades of experience working in large-scale commercial grow environments for industry leaders like Eurofresh Farms. He is an expert on Dutch-style greenhouses, plant nutrition, and irrigation and fertilization systems.
Rachael Speegle
Director of Operations & Registered Nurse – The Verdes Foundation
The Verdes Foundation is a medical cannabis producer/dispensary in Albuquerque, New Mexico. As a founding member, Rachael has spent the last six years learning the art of cannabis cultivation, processing and distribution. She is a member of the American Cannabis Nurses Association and as the Albuquerque Chapter Chair for Women Grow.
Tyler Stratford
Operations Consultant – MJ Freeway
Tyler has over five years of experience in the cannabis industry, including in cultivation management and dispensary operations. He now assists clients with MJ Freeway business solutions and offers his expertise helping cannabis businesses through the licensing process, as well as application support and workflow analysis.
Laura Valden
Owner – Green State of Mind
Laura started Green State of Mind in Oregon with her husband in 2014, receiving accolades from national media for its edibles. The company has since expanded its product line and collaborated with premiere industry brands. Laura has a law degree and practiced federal litigation in New York City prior to entering the cannabis industry.
Nicole Van Rensburg
Partner – Midwest Compassion Center
Nicole co-founded Midwest Compassion Center, a dispensary in the Chicago suburbs, in 2014. Prior to that, she spent 15 years guiding strategy, marketing and procurement for several family healthcare businesses in the mobile diagnostic testing industry.
Chris Walsh
Editorial Director – Marijuana Business Daily
Chris has been quoted as one of America's foremost cannabusiness experts by Dow Jones, Harvard Business Review, NPR, CNBC, the New York Times and many other media outlets. He served as founding editor for Marijuana Business Media during our launch in 2011 and now leads the entire editorial and research team here. Previously, he worked for nearly 15 years as a business reporter and editor at daily newspapers. He has an MBA from Regis University.
Matt Walstatter
Founder & CEO – Pure Green
Matt and his wife Meghan founded Pure Green – which operates a cannabis cultivation site and a dispensary in Oregon - in 2013. He has grown cannabis for more than 20 years. Matt has a law degree, writes for a number of publications and is also the Co-chair of the Oregon Cannabis PAC.
Nancy Whiteman
Co-founder & Co-owner – Wana Brands
Nancy oversees marketing and sales, leading a team that consistently grows Wana's presence across Colorado, while expanding into emerging markets including Oregon and Nevada. She is responsible for strategic partnerships and licensing agreements domestically and internationally.
Seth Wong
President – TEQ Analytical Laboratories
Seth assists with daily operations management, business development and new method development initiatives an ISO 17025 cannabis laboratory in Colorado. He began his career in 2002 at Industrial Laboratories focusing on food and drug testing. Seth's expertise covers label claim verifications and microbiological analysis for dietary supplements, food products and manufacturing facilities, as well as drug testing in biological specimens, dietary supplements and food products.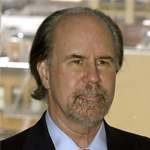 Henry Wykowski
Founder – Wykowski Law
Henry is a litigation and trial attorney for the cannabis industry and a former federal prosecutor. He has distinguished himself in landmark marijuana-related cases and in early June represented Harborside Health Center in its tax case challenging the applicability of Sec. 280E to state authorized cannabis dispensaries. His firm has expanded its practice to include all aspects of involvement in the cannabis industry.
Shane Young
Founder – Natural Enemies
Shane currently leverages his extensive background of more than 12 years in commercial greenhouses to assist cannabis growers in producing plants that test clean before market. Natural Enemies was founded in Oregon in 2014, providing chemical-free cannabis growing using beneficial predatory insects, instead of incorporating harmful and risky pesticides into commercial grow operations.