Juliet Funt
CEO – WhiteSpace at Work
Juliet is a force for change in organizations around the world, helping them find their "white space," recharge their people and reclaim their passion for work. WhiteSpace at Work helps organizations, their leaders and employees flip the norms of business in order to reclaim their creativity, productivity and engagement. As a busy corporate speaker and consultant, business owner, wife, and mother, Juliet practices on a daily basis the WhiteSpace concept she shares with clients.
Penn Jillette
Penn is a cultural phenomenon as a solo personality and as half of the world-famous Emmy Award-winning magic duo and Las Vegas headliners Penn & Teller. He cohosted the controversial Showtime series "Penn & Teller: Bullshit!," which was nominated for sixteen Emmy Awards and was the longest-running show in the history of the network. He currently co-hosts the hit competition series "Penn & Teller: Fool Us!" Penn has authored several books and hosts the weekly podcast "Penn's Sunday School."
Chris Walsh
Editorial Director – Marijuana Business Daily
Chris has been quoted as one of America's foremost cannabusiness experts by Dow Jones, Harvard Business Review, NPR, CNBC, the New York Times and many other media outlets. He served as founding editor for Marijuana Business Media during our launch in 2011 and now leads the entire editorial and research team here. Previously, he worked for nearly 15 years as a business reporter and editor at daily newspapers. He has an MBA from Regis University.
Sara Batterby
President & CEO – Hifi Farms
As CEO of Hifi Farms, a cannabis cultivation company in Oregon, Sara's priorities are diversity, sustainability and organics. Prior to entering the cannabis industry, Sara co-founded an angel fund in Silicon Valley with the goal of helping investors understand the powerful business case for investing in female entrepreneurs. She was also Founding Chair of the Portland Chapter of Women Grow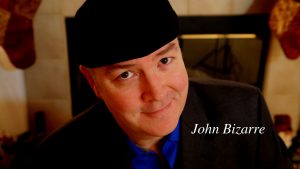 John Bizzare
Host & Producer – V2 Productions
John is an Opinion Analyst who has appeared on "The Tonight Show," "The District," "The Drew Carey Show" and many other TV shows and commercials on Showtime, A&E, MTV and Comedy Central. He is the author of two books - "Giving You the Stink Eye" and "It So Doesn't Suck to Be You" – and the director of three films. He also continues to write a popular biweekly blog.
Tim Cullen
CEO & Co-Owner – Colorado Harvest Company
Colorado Harvest Company, founded in 2009, has three cannabis centers serving retail and medical customers. Tim is also a partner in cannabis oil production company Organa Labs and the national personal vaporizer brand O.penVAPE. A botany expert, he spent 10 years teaching high school biology before he turned to cultivating cannabis.
Rob Kampia
Executive Director – Marijuana Policy Project
Rob is the Co-founder of the Marijuana Policy Project, founded in 1995, which has been a key force behind successful marijuana legalization measures in many states. He was valedictorian of his high-school class; served three months in jail for marijuana; was elected student body president of Penn State; and graduated with honors in Engineering Science from Penn State.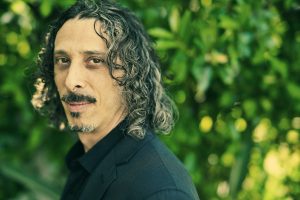 Kyle Kushman
CEO & Cultivation Expert – Kyle Kushman Brands & Vegamatrix
Kyle, a 30-year veteran of organic cannabis cultivation, is an internationally renowned marijuana cultivator whose collaborations have earned 13 Medical Cannabis Cups awards, including three US Cannabis Cups for Best Flowers. Kyle's free information and resources have helped countless marijuana growers and patients. As the creator of Vegamatrix, a line of vegan and organic nutrients designed for cannabis, Kyle focuses helping growers who want to cultivate pure, clean medicine.
Ethan Nadelmann
Founder & Executive Director – Drug Policy Alliance
Described by Rolling Stone as "the point man" for drug policy reform efforts and "the real drug czar," Ethan is widely regarded as a leading proponent of drug policy reform both in the United States and abroad. The Drug Policy Alliance promotes and lobbies for alternatives to the War on Drugs.
Derek Richards
Host – V2 Productions
Derek is an Opinion Analyst who has appeared on Comedy Central, LaughsTV on Fox and The Weather Channel. Currently he can be heard on SiriusXM Satellite radio and the nationally syndicated "Bob and Tom Show." Derek is also the host of the "Vegas Green Room" podcast.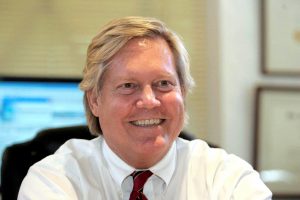 Tick Segerblom
State Senator – Nevada Legislature
Sen. Tick Segerblom was a key force behind Nevada's Medical Marijuana law, SB 374, adopted by the 2013 legislature. He is Co-chair of the campaign to pass Nevada's recreational marijuana initiative - Treat Marijuana Like Alcohol. Segerblom is a fourth generation Nevada legislator and served in the White House under former President Jimmy Carter. In his private practice, Segerblom represents employees and unions and has been recognized as one of Nevada's top employment lawyers since 1993.
Nancy Whiteman
Co-founder & Owner – Wana Brands
Nancy oversees marketing and sales, leading a team that consistently grows Wana's presence across Colorado, while expanding into emerging markets including Oregon and Nevada. She is responsible for strategic partnerships and licensing agreements domestically and internationally.