"The presenters were top notch and exceeded my expectations."
— Cindy V., Alberta, Canada
Note: The speaker submission process is now closed for the Fall 2017 Marijuana Business Conference & Expo taking place in Las Vegas, November 15-17, 2017. Stay tuned as we announce the speakers and sessions.
If you are interested in speaking at an MJBizCon event, please check out the FAQ's here
Fall 2017 Keynote Speakers Include:
Keynote Speakers
George Blankenship
Former Executive
Tesla Motors, Apple Computer and Gap
Jeanne Sullivan
Co-founder, Chief Inspiration Officer
StarVest Partners, Sullivan Adventures
Chris Walsh
Vice President, Editorial & Strategic Development
Marijuana Business Daily
Kenneth T. Walsh
Chief White House Correspondent
U.S. News & World Report
Confirmed Speaker List
Ryan Abernathy
President & CEO – X-Tracted Laboratories
Ryan is regarded as a pioneer in the concentrates market, refining safe techniques for extractors and helping regulators shape rules for processing with hydrocarbons. He co-founded X-Tracted Laboratories in 2010, a Washington-based producer and distributor of several top concentrate brands including Refine Seattle, The Clear Concentrates WA, and Northwest Concentrates. Prior to the cannabis industry, Ryan spent 17 years in the action sports industry, working closely with specialty retailers and manufacturers to provide a high-end customer experience.
Nadeem Al-Hasan
Co-founder – Baked Bros
Nadeem co-founded the Arizona-based edibles manufacturer Baked Bros in 2014. Under his guidance, the company developed award-winning syrups and gummies as well as its own comprehensive budtender training program. Previously, Nadeem was a dedicated caregiver and spent time in Washington state to learn cultivation techniques on a much larger scale.
Aubrey Belisle
Co-founder & Owner – Pure Cannabis Consulting
Aubrey has been assisting cannabis businesses in California, Colorado, Oregon and other states with general compliance, inventory management and standard operating procedures for over three years. She has submitted more than 100 successful retail and medical marijuana license applications and renewals. Her background includes self-propelled business ventures, real estate, content writing and retail/office management.
George Blankenship
Former Executive – Tesla Motors, Apple Computer and Gap
George has 30 years of retail, international strategy and real estate experience at major international companies. He served as the senior executive of real estate at Apple, where he formulated and executed one of the most triumphant retail growth strategies in history and is widely recognized as the architect of Apple's brand-building retail method. He also served in executive roles at Tesla Motors, where he redefined the car-buying experience and revolutionized the auto industry. Previously at Gap, George managed the growth of over 250 stores per year while establishing an energy-efficient, environmentally forward-thinking retail growth practice. His uniquely innovative processes have transformed secure, status quo organizations into forward-thinking and dynamic players of the future. George has also meaningfully redefined the purpose and importance of a superior customer experience in contemporary markets, honed and refined corporate values and deeply strengthened customer loyalty.
AC Braddock
CEO – Eden Labs
AC became CEO of the extraction technology firm Eden Labs in 2009. She has guided the company through exponential growth and has been at the forefront of extraction in the marijuana industry. Previously, AC was a manufacturing manager and a sales and marketing director.
Justin Braune
Chief Business Development Officer – StarGreen Capital
Justin leads business development for California-based StarGreen Capital, a marijuana-focused investment firm that launched in 2017 with an initial $100 million in funding. Previously, Justin served as president at Marijuana International Corporation (MJIC), focusing on real estate acquisitions within the cannabis market. He was also CEO for two public companies in the cannabis sector, Vape Holdings and Agritek Holdings.
Robert Carp
Principal – Carp Law Offices
Robert is a Harvard-trained government scientist and attorney with a specialty in marijuana dispensary and cultivation laws, dispensary applications and compliance issues. He works with cannabis businesses creating corporate structures to minimize taxation, asset protection and other corporate issues. Robert is the author of several cannabis themed books including "The Marijuana Business Licensing Guide."
Zeta Ceti
Founder & CEO – Green Rush Consulting
Zeta founded Green Rush Consulting in 2012 to provide support for cannabis businesses in various areas, including license applications, city permitting, business plans and investment opportunities. He has over 20 years of experience in the industry and is a master cultivator and patient advocate who provides leadership to existing and emerging cannabis business entrepreneurs.
Jim Chrzan
VP Brand Development – Packaging World Magazine
Jim launched Healthcare Packaging magazine in print in 2006, and the publication now has 18,500 readers in the U.S. and 16,000 internationally on the web. The magazine covers everything from serialization, regulatory compliance and packaging and processing machinery to package design and materials science. Previously, Jim taught a packaging design roadshow for three years.
Josh Crossney
President & Founder – jCanna
Josh founded Maryland-based jCanna in 2015 to advance cannabis science, analytical testing and personalized medicine. He later founded the annual Cannabis Science Conference in 2016, and he organizes a full-day Analytical Cannabis Symposium at PITTCON, a leading conference and exposition on laboratory science. Josh has a background in analytical science recruiting and event planning. He is a contributing author for multiple publications, including The Analytical Scientist.
Natalie Cupps DiBlasi
Co-founder & Executive Director-Digital Marketing, Media & Strategy – LACED Agency
Natalie co-founded Laced Agency in California in 2002, producing media and social media campaigns, websites and social and mobile apps. She brings to the cannabis industry 17 years of experience in advertising, branding, marketing and project management. Under her leadership, Laced Agency has become an award-winning firm with clients that include Bosh North America, Home Depot and Sony Home Entertainment.
Ben Curren
CEO – Green Bits
Ben co-founded Green Bits – a California company that provides point-of-sale and inventory-management software to retail marijuana businesses – in 2014. The business now serves over 700 customers in seven states. Ben has developed a model and best practices for fundraising campaigns, landing more than $14 million since 2008 from top Silicon Valley investors, including Sequoia Capital, First Round Capital and Shasta Ventures. Ben previously co-founded Outright in 2008, an online bookkeeping program that he eventually sold to GoDaddy.
Nic Easley
CEO – 3C Consulting
As the head of 3C, Nic has helped more than 75 clients design, start up, build and optimize their cultivation and commercial cannabis operations. He has a scientific background with 10 years of cannabis expertise and 15 years of direct agricultural experience. Nic holds degrees in environmental studies and biology.
Cassandra Farrington
CEO & Co-founder – Marijuana Business Daily
Cassandra heads up the industry-leading daily news website Marijuana Business Daily and its family of content resources for the B2B cannabis marketplace, including two national conferences. Previously a Vice President at Citi, she earned her MBA from the University of Texas McCombs School of Business.
Adam S. Fayne
Chairman – Arnstein & Lehr
Adam is a partner in the tax, corporate and white collar criminal practice groups at Arnstein & Lehr in the firm's Chicago office. He has worked with some of the largest cannabis companies nationally and internationally, advising them on corporate structure, mergers and acquisitions, regulatory issues and fundraising. Previously, Adam was a special assistant U.S. attorney with the Internal Revenue Service.advising them on corporate structure, mergers and acquisitions, regulatory issues and fundraising. Previously, Adam was a Special Assistant U.S. Attorney with the Internal Revenue Service.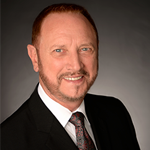 Tom Fleming
Chairman – Link to Banking
Tom has over 48 years of experience in both the financial services industry and Bank Secrecy Act/Anti-Money Laundering (BSA/AML) compliance. He previously served as the assistant director for the Office of Compliance at the Financial Crimes Enforcement Network (FinCEN). In 2015 he formed Link To Banking and partnered with Kind Financial to develop a software solution to enable banks to confidently serve the cannabis industry.
Josh Gerovac
Horticultural Scientist – Fluence Bioengineering
Josh has a decade of experience working in controlled environment agriculture, ranging from growth chambers to commercial greenhouses. At Fluence Bioengineering – a Texas-based company that works to engineer horticulture lighting solutions – he focuses on the influence of light intensity and spectral light quality from sole-source LEDs on growth, morphology and nutrient content of edible, ornamental and medicinal crop production.
Ron Gershoni
CEO & Co-founder – Jetty Extracts
Ron co-founded California-based Jetty Extracts in 2013 and has overseen its growth from a local brand into a well-known extract company with multiple products including wax, oils, tinctures and vape pens. Under Ron's guidance, Jetty has also collaborated with outside companies to create cannabis-derived, terpene-infused beers and infused toffee. Previously, Ron spent nearly a decade as president of the natural deodorant brand Lavlin.
Michael Gorenstein
President, CEO & Chairman – Cronos Group
Mike and his team seek to accelerate growth of medical marijuana companies in Canada and have investments in various licensed producers, with 100% ownership of several vertically integrated companies. Previously he co-founded Alphabet Ventures, a New York based investment vehicle, and was an attorney where he advised on over $100 billion in cross-border and domestic M&A, securities and leveraged finance transactions for clients that included Goldman Sachs and AT&T.
Dean Guske
President – Guske & Company
Dean has over 30 years of experience as a CPA. He is licensed in Washington State and Oregon, and his firm helps over 300 cannabis businesses in numerous states develop tax strategies and best practices.
Daniel Gustafik
President – Hybrid Tech
In 1997, Daniel designed and built his first cannabis Dan founded Oregon-based Hybrid Tech in 2014 to provide design, engineering and consultation services in the cannabis industry. The Hybrid Tech team has completed over 50 projects throughout the U.S. and Canada. Dan has an extensive background in the cannabis, contracting and equipment technology sectors. He designed and built his first cannabis facility in 1997 and has completed over 100 marijuana-related projects in his career.
Jennifer Hanser
Vice President, Global Business Affairs – Tilray
Jennifer focuses on international development of the cannabis industry through supply chain and distribution deals at Tilray, a Canada-based MMJ research and production company that operates a federally licensed medical cannabis cultivation facility. The company provides standardized products across four continents. Jennifer also supports strategic product, marketing, sales and operations initiatives. She began her career on Wall Street and later worked in licensing and product development in roles at AOL, MLB Advanced Media, FIFA, Sony Music and Bitly.
Kelsey Hine-Ramsberger
Cannabis Market Champion – Buchi
Kelsey supports cannabis clients for Buchi, a family owned Swiss glass company that provides equipment for concentration, purification, process and analysis. She focuses on working with project teams to develop applications for the marijuana industry. Previously, Kelsey was employed by Agilent, working with chemists to help improve their chromatography's resolution, run times and efficiency. She holds a Master's of Science in Chemistry.
Jesce Horton
Co-founder & Board Chairman – Minority Cannabis Business Association
In 2014, Jesce founded the Oregon cannabis cultivation company Panacea Valley Gardens and co-founded the dispensary Panacea. In 2016, he began development on Saints Cannabis, a vertically integrated marijuana campus. Jesce also co-founded the Minority Cannabis Business Association, which now has members in over 35 states, the District of Columbia, Puerto Rico, the U.S. Virgin Island and Canada. Previously, Jesce worked nearly seven years at Siemens USA holding positions in various roles including sales, finance, field service engineering and global strategy.
Ana Hory
CEO – Element of Choice, Enlucem
Ana has over 15 years of expertise in creating products that deliver on consumers' needs and now heads California-based Element of Choice, which aims to bring innovation and high-quality cannabis brands to market. She is also the founder and CEO of Enlucem, a wellness community where users share how cannabis has helped them. Previously, Ana led a business unit at Belkin International responsible for creating award-winning tablet keyboards by understanding consumer behavior.
Andy Joseph
President – Apeks Supercritical
In 2001, Andy founded Apeks Supercritical, an Ohio-based manufacturer of fully automated subcritical and supercritical carbon dioxide (CO2) botanical oil extraction systems. He and his team have installed more than 500 CO2 extraction systems in over 30 states. With an extensive background as an engineer and skilled fabricator, he directs the company's leadership team, communicates the vision for the company and helps the engineers perfect their craft.
Mark June-Wells, Ph.D.
Laboratory Director – Connecticut Pharmaceutical Solutions
Mark joined Connecticut Pharmaceutical Solutions, a medical marijuana producer in 2013, as director of supercritical fluid extraction and essential oil production. Since then he has engineered cannabinoid extraction efficiency and tracking programs, developed one of the largest production databases in the United States, and created repeatable production methods informed by rigorous data collection. Mark holds a Ph.D. from Rutgers University, where he specialized in botany and trained at the graduate level in chemistry and statistical analysis.
Allison Hope Justice
Vice President, Cultivation – OutCo Labs
Allison is a recent transplant from the ornamental sector of horticulture, bringing her expertise to OutCo Labs, a licensed cultivation, extraction, distribution and dispensary operation in San Diego County. The company also grows cannabis on Indian tribal lands. Through research, Allison and OutCo Labs strive to standardize cannabis cultivation in indoor and greenhouse settings.
Pete Kadens
CEO – Green Thumb Industries
Pete is the director and CEO of Green Thumb Industries (GTI), which has 15 cultivation and retail licenses in five states including Nevada, Illinois and Pennsylvania. He has started three companies over the past 13 years, including SoCore Energy, a commercial solar company that grew operations across 17 states and was sold in 2013 to Edison International. Pete is also CEO of Purpose Investors, investing in businesses that have significant social impact.
Kris Krane
President – 4Front Ventures
Kris co-founded 4Front Ventures in Massachusetts in 2011 to identify potential strategic partners and investment targets in the cannabis industry. Kris also serves as a principal and managing partner at 4Front Advisors, a medical marijuana dispensary consulting firm that has procured 44 dispensary and cultivation licenses in seven states.
Robert Lanterman
Director of Sales – Organa Brands/O.penVAPE
Robert heads up sales at Organa Brands, the parent company of O.penVAPE, Bakked, Magic Buzz and District Edibles. The company's products are distributed domestically and internationally, making it one of the largest privately held cannabis companies. His primary focus is building and developing new markets for various products across the globe. Previously Robert had a career with Neiman Marcus as a senior buyer and foreign development executive.
Chris Leavy
Co-chairman & Partner – MedMen
Chris is the co-chairman of the investment committee overseeing the investment strategy at MedMen, a cannabis firm in Los Angeles with operations across North America. He has more than two decades of experience in asset management with senior roles at Morgan Stanley, OppenheimerFunds and BlackRock, where he oversaw $115 billion of fundamental equities. Chris is also the founder of NetPost Capital Advisors and was recognized by Barron's as a "Top 100 Fund Manager."
Emily Leongini
Associate – Arent Fox
Emily is part of Arent Fox's FDA practice group, where she focuses on a variety of highly regulated products including prescription and over-the-counter drugs, dietary supplements, foods, alcoholic beverages, and cannabis. She counsels clients in the cannabis industry on licensing and permitting requirements, labeling and promotional review and good manufacturing practices, among other areas. Previously, Emily worked at the U.S. Food and Drug Administration for nearly six years.
Miles Light, Ph.D.
Founding Partner – Marijuana Policy Group
Miles helped launch the Marijuana Policy Group (MPG) to provide unbiased science-based analysis, investment and policy advice to private and government clients including the Colorado Marijuana Enforcement Division, the Los Angeles County Executive Office and Canada's Secretariat for Cannabis Regulation. MPG is currently moving into studies using high-frequency transaction data to identify user behavior, business pricing and regulatory risk auditing. Miles is also a research associate at the University of Colorado.
Shanel Lindsay
President & Founder – Ardent
Shanel founded the Boston-based biotech company Ardent in 2013 to develop products for the marijuana industry. Most recently, she and the Ardent team developed a precision decarboxylation technology that allows patients and dispensaries to create accurately dosed cannabis therapies. Shanel is a drafter of Massachusetts' recreational marijuana law and founding member and co-chair of the Northeast Cannabis Coalition. Prior to the cannabis industry, she had a career as a civil litigator for Fortune 500 companies.
Chanda Macias, Ph.D.
Owner & General Manager – National Holistic Healing Center
Chanda founded National Holistic Healing Center in Washington DC in 2013. The dispensary provides education and medical marijuana to qualifying patients and designated caregivers. She assists with dosages and strain alignment according to specific aliments and continues to work to find innovative ways to meet the population's needs with healthcare solutions. Previously, Chanda worked for Colgate Palmolive researching oral diseases and contributed to the launch of several billion-dollar brands including Total toothpaste.
Jim Makoso
Vice President & Co-founder – Lucid Labs
In 2015, Jim founded Lucid Labs, an essential oil extraction and refinery business focused on cannabis processing using a scientific approach. He was one of the original investors and later Vice President of the vaporizer company Vuber Technologies. Previously, Jim served as a licensed finance and investment professional in New York and Miami at several investment banks and brokerage firms.
Kyle Marshall
CEO – Morsel Brands
Kyle has been developing infused products since the age of 18 and founded Morsel Brands in 2009. The company now has affordable, pesticide-free edibles in over 200 dispensaries in California. Kyle currently develops products that are 100% pre-compliant with upcoming state regulations and are triple laboratory tested. He also ensures the company gives back to the community and provides medicine to compassion programs such as Weed for Warriors and Sweetleaf Collective.
Matt Maurer
Chair, Cannabis Law Group – Minden Gross
Matt provides business and regulatory advice to a range of cannabis industry stakeholders including licensed producers, applicants and foreign businesses wishing to enter the Canadian market or partner with Canadian cannabis businesses. With over a decade of experience, his practice also focuses on litigating real estate, business and commercial disputes.
Lilach Mazor Power
Founder & Managing Director – Giving Tree Wellness Center
Lilach co-founded Giving Tree Wellness Center in Arizona in 2013. The company has two dispensary locations – which also provide massages, acupuncture and other alternative healing services ¬¬– a 15,000-square-foot extraction facility and a cultivation site. Lilach manages business development, fiscal responsibility and the company's grow facility. She has also teamed up with top cannabis researchers from around the world, including in her native country of Israel, to produce high-quality medicine.
Eli McVey
B2B Analyst – Marijuana Business Daily
Eli has been a researcher throughout his career and now heads up data analysis at Marijuana Business Daily. He was the lead researcher and writer of the Marijuana Business Factbook 2017 and handles weekly data-driven charts on the company's news website. Previously he worked as an analyst for Nielsen, where he provided analysis to the company's retail clients for use in pricing, promotion and assortment decisions. He's also been a consultant for data companies in the cannabis industry.
Sumit Mehta
Partner – Mazakali
As a partner at California-based Mazakali, Sumit provides comprehensive consulting services to emerging and established entrepreneurs in the cannabis industry. He also works as the finance and strategy consultant to The Arcview Group and is the managing partner of Emerald Ventures - an investor in the cannabis space since 2013. Previously, Sumit spent nearly two decades in financial capital markets, working for various companies including J.P. Morgan Securities.
Chris Mitchem
CEO – Diem Cannabis
As CEO of a vertically integrated marijuana producer and retailer in Oregon, Chris focuses on business development and building a talented team. His efforts have helped the company boost monthly revenue and record 244% profit margin growth via vertical integration. Chris hails from the corporate world, where he managed businesses that generated $20 million annually for a Fortune 500 medical technology company.
Peggy Moore
Partner & CEO – Love's Oven
Peggy founded Love's Oven in 2011, guiding the company to become a leading Colorado producer of marijuana-infused baked goods, candies and concentrates. She has direct oversight of the kitchen operations and ultimate responsibility for all facets of the company. Peggy has been instrumental in creating an operating model that has supported a 1,200% increase in sales since 2013. Previously, she had a 33-year mergers and acquisitions career at United Health Group.
Bob Morgan
Special Counsel – Much Shelist, P.C.
Bob was the first coordinator of the Illinois Medical Cannabis Program in 2013. In that capacity, he was responsible for developing and implementing a regulatory framework for the use of marijuana by eligible patients. He is currently special counsel at Much Shelist law firm, where he advises businesses and governments on regulatory issues surrounding medical and adult-use cannabis laws.
Morgan Paxhia
Managing Director – Poseidon Asset Management
Morgan co-founded the cannabis-focused hedge fund Poseidon Asset Management in 2013. He has helped the firm cement investments in 40 companies across technology, data analytics, agtech, real estate, media, biotech, cultivation and industrial hemp processing. Morgan also has created frameworks for analysis based on specific metrics to diversify risk for investors. He began his investment career in asset management with UBS.
Inbar Maymon Pomeranchik, Ph.D.
Biotech Investment Consultant, Scientist
Inbar is an investment consultant in Israel specializing in the global medical cannabis industry. She is responsible for the scientific due diligence for investors in a large number of startups and contributes to the closing of investments. Inbar holds a Ph.D. in plant sciences molecular biology and has an extensive biotech background that includes 15 years of molecular and genetic research and development.
Patrick Rea
CEO & Co-founder – CanopyBoulder
Patrick is a 17-year veteran of startups, growth companies and big corporate entities. He now runs CanopyBoulder, a seed-stage, mentorship-driven business accelerator and investment fund that has made over 80 investments in the cannabis industry. Previously, Patrick worked in venture capital, investment banking, strategic consulting and B2B media and events in the natural products industry.
Kyra Reed
Founder – Markyr Digital
Kyra is a veteran of the social media industry and a community-focused brand innovator. She brings her expertise to a wide variety of industries, including cannabis companies, and was named a "social media pioneer" by Entrepreneur Magazine. Prior to creating Markyr Digital, Kyra spent 15 years working with dozens of companies. Her work has been featured in media outlets including TechCrunch, the New York Times and NPR.
Amanda Reiman
Vice President of Community Relations – Flow Kana
Amanda oversees community outreach and social responsibility programs for Flow Kana, a California-based branded distribution company that works exclusively with small sun-grown, organic farmers. She's also helping to develop programming at the Flow Cannabis Institute, a cannabis campus that incorporates cannabis business with education and consumer experience in a winery-like environment. Previously Amanda was the manager of marijuana law and policy for the Drug Policy Alliance and the director of research and patient services at Berkeley Patients Group
Laura Day Rivero
Operations Manager – Yerba Buena
Laura oversees operations at Yerba Buena, a cultivation facility that was among the first recreationally licensed farms in Oregon. She currently focuses on sustainability efforts and developing standards for best practices. Laura has worked in the cannabis industry for over 20 years in various states and has designed and implemented successful business models from dispensaries to cultivation operations. She also serves as Vice Chair on the Board of the Cannabis Certification Council, a non-profit dedicated to establishing standards for organically produced cannabis using fair labor practices.
Alyssa B. Samuel
In-House Attorney – MJardin Management
Alyssa has worked in the cannabis industry since 2011 and joined MJardin in 2017 as an independent contractor assisting with applications. She now provides regulatory analysis for the company – which provides turnkey cultivation management services including licensure support, facility design, and day to day management - and works on application submissions and licensing in multiple states. Previously Alyssa provided legal counsel in the marijuana industry on an array of issues ranging from licensing and regulatory enforcement defense to civil litigation.
Mali Sanati
Sales Manager – LeafLink
Mali joined LeafLink – a business-to-business marketplace for the cannabis industry – in 2016 as the company's first salesperson. She has been instrumental in LeafLink's rapid growth, helping lead efforts to sign up 150 cannabis brands that sell to more than 1,000 retailers across five states. Currently, she manages sales for the Rocky Mountain and West territories, working with numerous industry-leading brands. Mali has worked in B2B cannabis sales for more than three years and has developed a deep understanding of how to sell to marijuana brands and retailers.
Meg Sanders
Owner – Mindful
Meg has been with Mindful, a cannabis producer and infused products manufacturer, since the company's inception in 2010. She has played a significant role in its meteoric growth, now operating medical and recreational dispensaries throughout Colorado and soon Illinois. Meg was a key part of the establishment of regulations in Colorado and still assists local and state regulators seeking input for systems related to tracking, growing and selling cannabis.
Steve Schuman
Managing Director – Halley Venture Partners
Steve founded California-based Halley Venture Partners in January 2017. The investment firm focuses on ancillary cannabis companies and on building businesses in the hemp and traditional agriculture spaces. Steve has 15 years of public and private equity investment experience in agriculture and was a senior analyst and portfolio manager for Passport Capital, a multi-billion-dollar investment management firm. Prior to Passport, he was a senior sell-side equity analyst at Prudential Equity Group.
Christine Smith
Founder & CEO – Grön Chocolate
Christine founded the Oregon-based edibles maker Grön Chocolate in 2014 and has presided over its rapid growth. The company, which hasn't taken any outside funding, now has 20 employees and products in more than 300 dispensaries throughout Oregon. Prior to entering the cannabis sector, Christine mastered the art of making chocolate and had a 20-year career as an architect.
Keren Sookne
Director of Editorial Content – Healthcare Packaging Magazine
Keren is director of editorial content for Healthcare Packaging Magazine, which educates readers on packaging machinery, materials and other topics tied to medical products. She has a bachelor's in chemical engineering and spent years as a manufacturing engineer in biopharmaceutical production. With unique experience in both manufacturing and science communications, Keren is passionate about helping the cannabis industry deliver safe, high-quality products through smart and often-overlooked packaging decisions.
Noah Stokes
Founder & CEO – CannaGuard Security
Noah and his team provide security systems for licensed growers and retailers and have worked with over 4,000 companies nationwide, completing over 400 installs with a 100% inspection approval rate. Noah helped craft rules and regulations for recreational marijuana in Oregon. In 2016, he founded The Cannabis Distribution Company, a licensed wholesale/distribution business in Oregon currently delivering to over 330 retailers in the state.
Jeanne Sullivan
Co-founder, Chief Inspiration Officer – StarVest Partners, Sullivan Adventures
Jeanne is considered a pioneer in the New York angel investment community and has been funding companies for nearly 30 years, including during the dot-com boom and bust. In 1998, she co-founded StarVest, a tech-focused venture capital firm with $400 million under management. She brought her expertise to the cannabis world in 2014 by starting Sullivan Adventures, an advisory and investing vehicle for both tech and marijuana companies. Prior to forming StarVest, Jeanne was managing director at Olivetti Ventures, where she invested in numerous growth-stage tech companies in Silicon Valley and Boston.
Wendy Taheri, Ph.D.
Founder & Chief Science Officer – MycoCann
Wendy and her team at Georgia-based MycoCann work to create science-driven solutions for cannabis cultivators. Most recently, she created non-toxic, environmentally friendly products to help boost yields. Wendy, a former USDA scientist, is a professional researcher currently studying plant-microbe interactions emphasizing plant and soil/media health for a pest-resistant crop.
Sam Thoman
Chief of Business Development – Strawberry Fields
Sam is the chief of business development for the Colorado-based cultivation company Strawberry Fields as well as the general manager of its two-acre greenhouse. He has helped develop new production methods to create a more efficient greenhouse. Sam currently oversees the cultivation, production and wholesale of 300 pounds of product throughout Colorado every week.
An-Chi Tsou, Ph.D.
Principal – Tsou Consulting
An-Chi founded her public affairs firm in 2016 and specializes in policy and business development in the cannabis and healthcare industries. Previously, she worked as a health committee consultant and legislative director at the state Capitol in California, focusing on several areas, including cannabis issues. An-Chi was also the lead staffer on California's medical cannabis laws and worked as the senior policy advisor for the state's Bureau of Medical Cannabis Regulation.
Chris Walsh
Vice President, Editorial & Strategic Development – Marijuana Business Daily
Chris served as the founding editor of Marijuana Business Daily during the company's launch in 2011, becoming the first journalist in the United States to focus exclusively on covering the business of cannabis. He now leads the company's entire editorial and research team and oversees content-related strategic development initiatives. Chris has been quoted as one of America's foremost cannabis industry analysts by dozens of media outlets, including Harvard Business Review, NPR, CNBC and the New York Times. He previously worked for more than a decade as a business reporter and editor at daily newspapers.
Kenneth T. Walsh
Chief White House Correspondent – U.S. News & World Report
Ken has covered the presidency, presidential campaigns and national politics as a reporter for U.S. News & World Report since 1986, making him one of the longest-serving White House correspondents in history. He served as president of the White House Correspondents' Association from 1994 to 1995 and has won two of the most prestigious awards for White House reporting while covering six presidents dating back to Ronald Reagan. He's also written eight books about presidents and the presidency. He currently writes a weekly column and authors a daily blog at U.S. News.
Darren H. Weiss
Principal – Offit Kurman, P.A.
Darren joined Maryland-based law firm Offit Kurman in 2015 and co-founded its cannabis practice group. He focuses on formation and organization of cannabis companies, corporate financing, licensing applications and business design and strategy. Darren has negotiated and closed numerous multi-million-dollar transactions in the cannabis space and has provided counsel in the creation of multi-state cannabis brands and products. Previously he was a corporate and litigation attorney.
Nichole West
Vice President of Operations – Sweet Leaf Marijuana Centers
Nichole is a cannabis compliance specialist with over nine years in the cannabis industry. She has helped companies throughout Colorado, Oregon, Maryland and Nevada obtain 22 MJ business licenses. Nichole now works with Sweet Leaf, a multi-state, vertically integrated chain of dispensaries, grows and extract processing facilities that grossed over $60 million in 2016. Previously her focus was on California cannabis real estate acquisitions and brokering.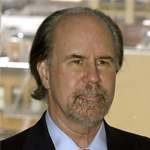 Henry Wykowski
Attorney – Wykowski Law
Henry is a litigation and trial attorney for the cannabis industry and a former federal prosecutor. He has distinguished himself orchestrating the successful defense in landmark marijuana-related cases including the forfeiture actions filed by the federal government against Harborside Health Center. Henry has also tried five of the seven cases involving cannabis in the U.S. Tax Court. His firm has expanded its practice to include all aspects of involvement in the cannabis industry.