Exhibitor 101
You are now part of the largest, most-respected B2B cannabis conference and expo in the industry.
Whether you're a first-time exhibitor or an MJBizCon seasoned pro, we are here with tips and insights to help you make the most of your investment.
From pre-event planning to post-event follow-up, we've got you covered with tons of valuable content, including marketing and branding resources, booth design and merchandising tips, social media strategies, and so much more.
We're committed to helping you achieve your business goals, that's why we've partnered with Freeman, Martiz and Feathr to give you the tools you need for success.
Ready to rock this? Let's go!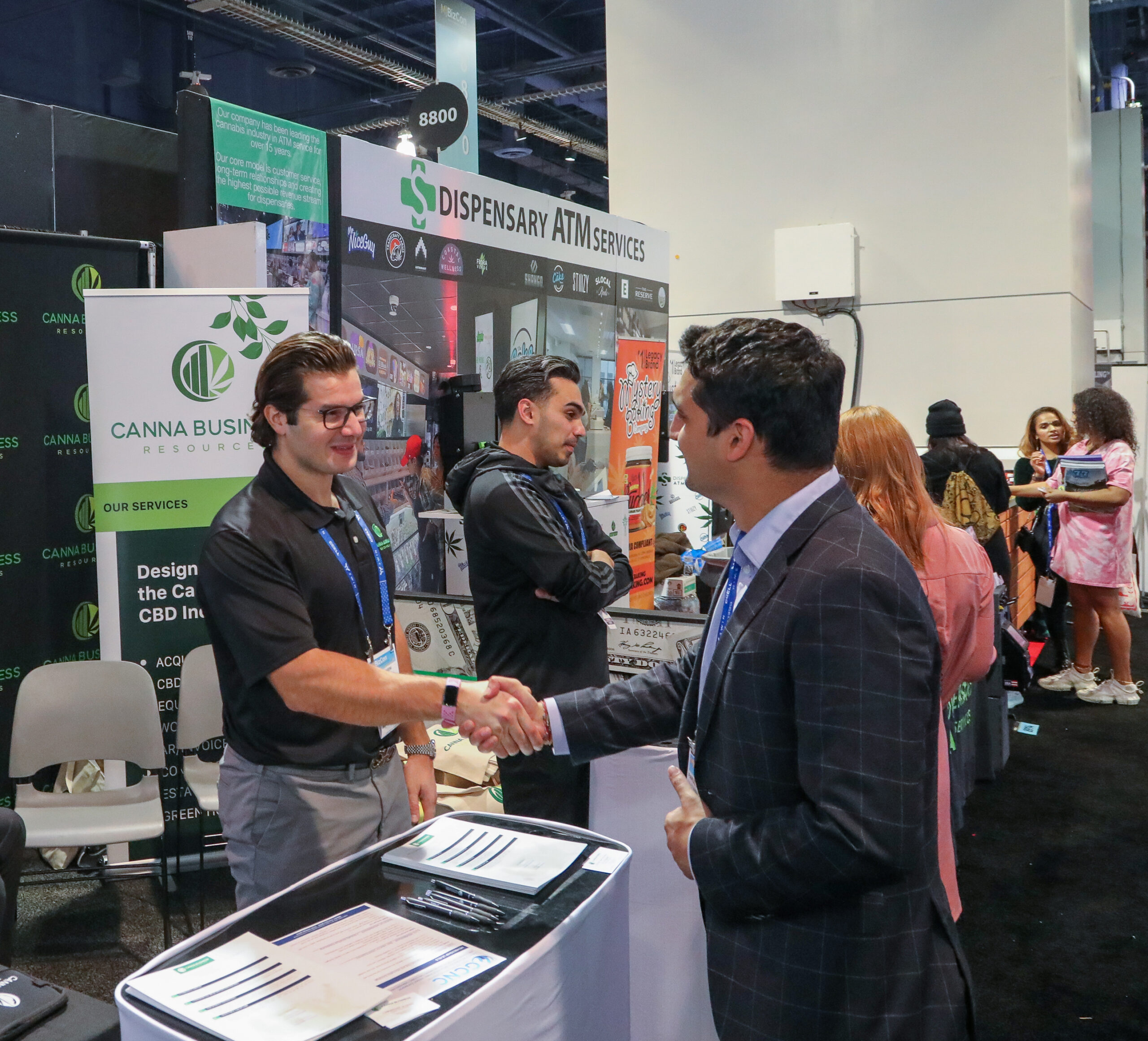 A word from Jess Tyler, Senior Vice President, at MJBiz
In collaboration with Freeman, we have built a resource center to make sure you get what you need to maximize your MJBizCon investment. Whether this is your first show or you're a seasoned exhibitor we are here to provide you everything you need for success.
MJBizCon 2023 Unveiling: Demystify Show Services with Freeman and Maximizing ROI with Maritz
Join us for our webinar on October 10th at 12pm MT where we're going to discuss what show services are available to YOU as an exhibitor at this year's MJBizCon. Looking for leads? We've got resources to help you gather all of the information you need from those who stop by your booth.

We've got a great panel of speakers: Craig Gaibler, Director of Customer Experience at Freeman, Liz Amicone, Sr. Exhibitor Sales & Marketing Specialist at Martiz, and our very own Molly McElwain, Sales Operations Manager here at MJBiz.
Here's what we'll be digging into:
Assessing online resources available to YOU as an exhibitor
Overview of show services
Must-know show info
Lead retrieval and maximizing ROI
On-site tips to ensure you have the best experience at MJBizCon
It's time to get you covered with all the need-to-know information to prepare for the event happening this November 28-December 1, 2023!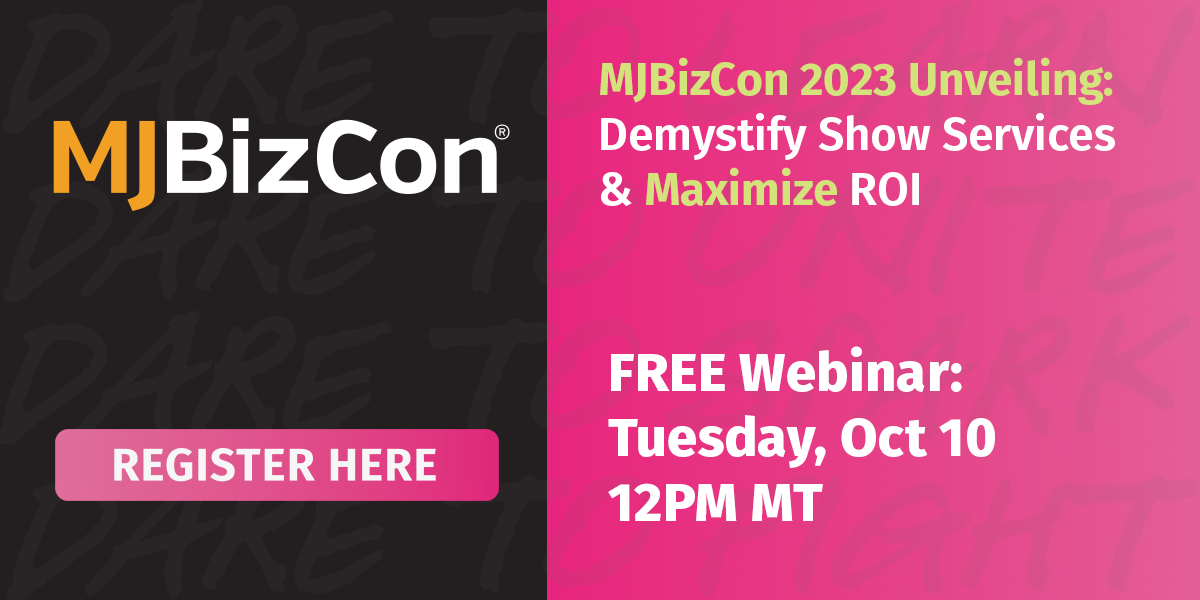 Tips & Tricks to Maximize your MJBizCon Exhibitor Experience
What's on the agenda?
The Exhibitor Hub! Your listing on the Exhibitor Hub is where attendees learn more about your company, products and services. We'll show you how to get the most of your listing with photos, descriptions and contact information.
We've partnered with Feathr to give you free marketing tools so you can quickly and easily spread the word about your booth at MJBizCon and give your clients discount codes for those hot MJBizCon tickets!
Handshakes and business card drops are cool, but the real power is in dedicated lead retrieval. Lead what? Don't worry; we'll chat about lead retrieval, the how and why, and the all-important post-show follow-up to move those new leads closer to purchase.
We'll also touch on year-round lead generation and targeted reach.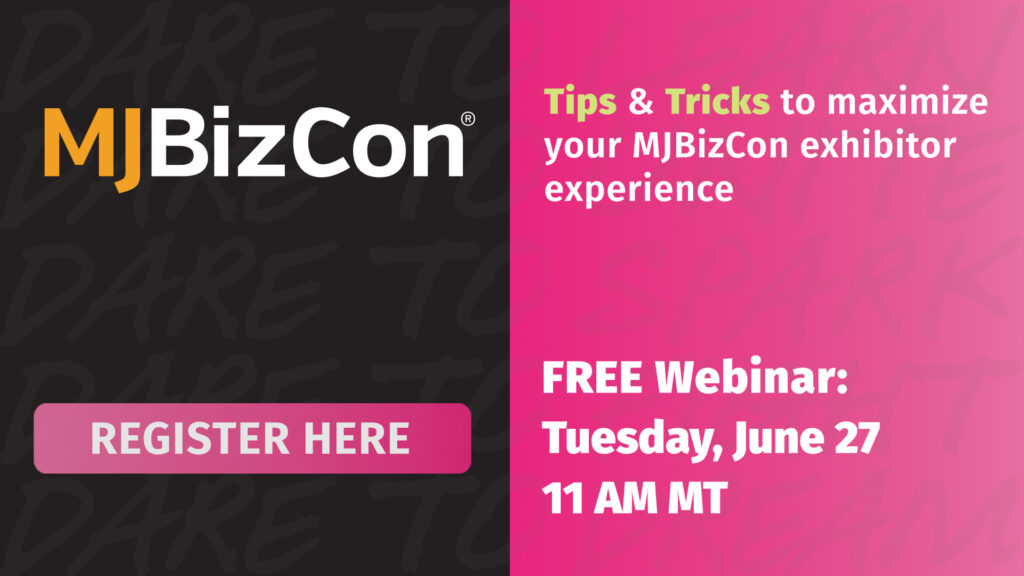 ONBOARDING VIDEOS AND TUTORIALS
3 Top Areas of Focus for First-Time Exhibitors
Best advice for the most important things  to focus on as you prepare for the largest B2B cannabis event in the industry. 
What is a GSC?
Today I want to demystify what a General Service Contractor is and how they provide a simplified experience to you, and us at MJBizCon . 
Booth Services
One of the most important ways to drive ROI at the show is to have a booth that captures the attention of the attendees. 
Electrical Ordering How To
Today I want to provide you with some insights around electrical ordering for your booth. 
Ordering Furniture for your booth
I want to share a few tips that will help you select furniture that incorporates both form and function in your booth, allowing you to create the right atmosphere for your target audience.  
AV Tips
Elevate your brand with AV!
Booth Design Tips
Our partners at Freeman want to share a few tips that will help you with your booth
Defining Your Strategy
Our Partners at Freeman want to share this video with you to aid you in defining your goals, objectives, and target audience during the show.
Courtesy of our partner, Freeman