Interested in Starting, Growing, or Investing in a Profitable Hemp or CBD Business?
---
The Hemp Industry Daily Conference Is Your
One-stop Source for the Key Market Information
You Need to Thrive in This Unexplored Territory

From Hemp Industry Daily and the producers of MJBizCon…
The first-ever Hemp Industry Daily Conference at MJBizConNEXT takes place over three exciting, jam-packed days where you'll take a deep dive into business opportunities, the growing consumer demand for hemp and CBD, as well as must-know updates on regulations and legal developments.
Don't miss this exclusive, first-ever opportunity to network with hemp business executives, cultivators, and investors.
Announcing Joint Keynote with MJBizConNEXT!
Anat Baron, Founder & CEO, Stashwall crosses industries and builds sustainable business growth in fast-moving markets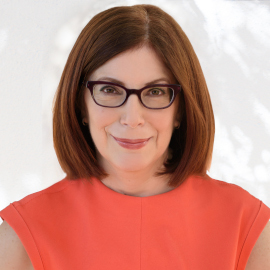 Anat has spent her career moving at warp speed — staying ahead of trends (and sometimes shaping them).  She has led major organizations through periods of internal upheaval, intense competition and market disruption.
Anat is best known as the wunderkind behind Mike's Hard Lemonade, where within three years she helped grow the company into a $200 million juggernaut, creating a whole new category in the ultra-competitive beverage alcohol industry.
She is also the writer, producer and director of the feature length documentary "Beer Wars," which explores the David and Goliath story of the $100 billion U.S. beer industry.
Hemp Is Changing the Future: Be Part of It
---
The hemp industry is thousands of years old – even founding father George Washington had a hemp farm. Hemp is a proven product, with re-energized and new consumer demand. And with the passing of the 2018 Farm Bill, hemp is being reborn.
You can see it: Business owners, entrepreneurs and agriculturists have…
Potential to upend modern medical approaches to pain, seizures, inflammation, and a host of other ailments
Possibility for industrial hemp to re-energize industrial manufacturing in the U.S.
Potential uses for human and animal foods, biofuels and construction material
Hemp and CBD have the potential to fuel an economic engine.
There are endless business possibilities within hemp, but the path forward is littered with detours and pitfalls.

How can you steer clear of the hype and latch onto solid, profitable business ideas?
Your clear path starts with the Hemp Industry Daily Conference.
Your Hemp Industry Daily Conference all-event pass includes:
Shared keynote with MJBizConNEXT: Anat Baron, Founder & CEO, Stashwall
Multiple education tracks with 20+ sessions
Round-table discussions with the experts
Exclusive opportunity to network with hemp business executives, cultivators, and investors
Your investment in an event pass is only
From the Company That Brings You MJBizCon...
---
"Every business decision maker is here. This is the one-stop shop for all your business development needs."  -Jennifer Hanser, VP, Business Development, Tilray
"MJBizCon plays a significant role because it helps everyone further their business and innovate ways to further the industry." -Jesce Horton, Founder of Panacea Valley Gardens
"This is an industry that's ever changing, and if you miss an opportunity to become educated on those new trends, you're behind. So you have to be here, in order to stay on top of what's going on and stay current." -Patrick Rea, CEO & Co-Founder at CanopyBoulder
Hemp Industry Daily Conference all-event pass only $399