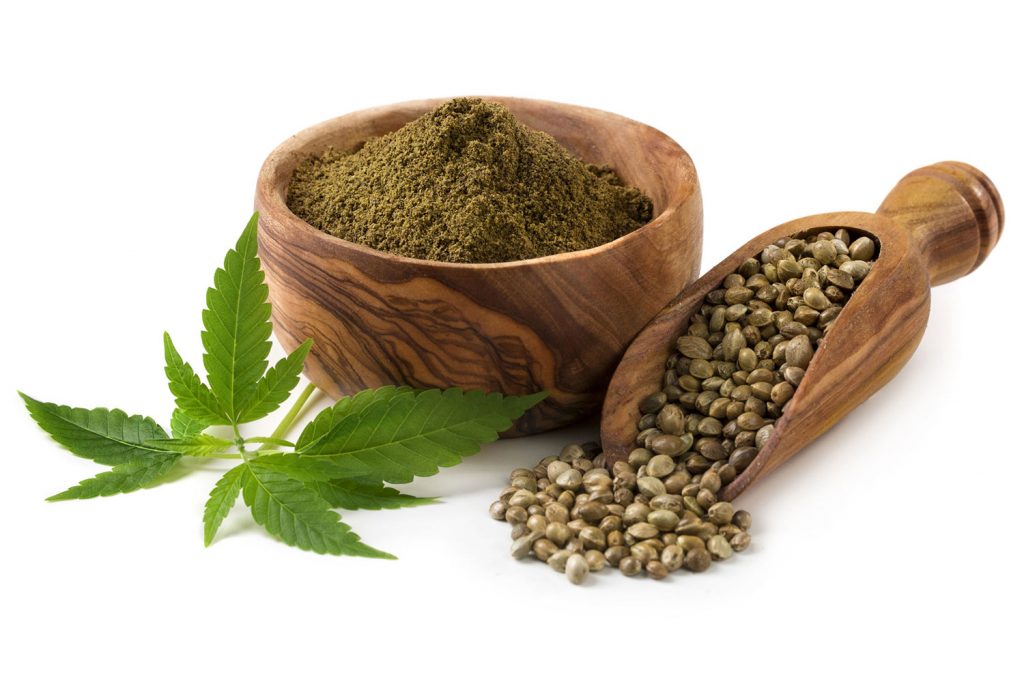 Do you have what it takes to be a hemporer?
No sector of the cannabis market is hotter right now than hemp – for good reason. Marijuana's nonintoxicating cousin comes with a fraction of the taxes and red tape faced by marijuana entrepreneurs, and market opportunities abound. Hemp is in grocery stores. Gas stations. Spas. Gyms. Even your neighborhood pet groomer might be selling a hemp product.
But the hemp sector is changing more quickly than the marijuana sector. That rate of growth is an important part of why Marijuana Business Daily continues to add resources about the hemp and CBD markets with our sister publication, Hemp Industry Daily.
Hemp Industry Daily is focused on delivering what you need to know to thrive in the early – and still unpredictable – hemp markets and to take your ventures to the next level.
Anyone operating in hemp industries has a lot to look forward to in the near future, starting with the industry's first Annual Hemp & CBD Factbook launching in October 2018, and plenty of opportunities to connect with business-minded professionals at all stages of the hemp business.
Get a preview of our new hemp and CBD resources:
NEW! Hemp and CBD 2018 Factbook
This report contains state-by-state breakdowns on the hemp landscape and never-before-seen insights from people growing, processing and selling hemp. This is your guide to the size of the CBD market and an essential companion to making strong business plans in a quickly changing market. Learn more >>
Business of Hemp Forum at MJBizCon 2018
At the Business of Hemp Forum, you'll get the insider insight you need to navigate the hemp sectors. You'll learn:
Best practices for making money on your first hemp crop.
Legal strategies you'll need to avoid government intrusion.
Investing opportunities to help you capitalize on the hemp boom without growing or processing it yourself.
Not-yet-released market information on CBD consumers and how to sell to them.
Use our free MJBizCon app to flag these Business of Hemp sessions to get essential answers about thriving in the hemp industry:
State of the Hemp Industry: Data, Trends & Market Estimates
This session gives you all the basics about the hemp industry in a tight 30 minutes. From the size of the U.S. hemp crop, to how much farmers and processors can make from hemp, to exclusive analysis of the true size of the CBD market, this overview will give you all the tools you'll need to start your hemp venture or take your existing hemp business to the next level. See the full session description >>
Tapping the CBD Market
Everyone's racing to capitalize on CBD, the cannabinoid that offers a tantalizing array of health benefits with no intoxication. Oddly, few understand who is buying CBD, what those consumers are looking for from the products they're buying, and how tobacco substitution affects the future of the CBD market. Analyst Bethany Gomez has those answers, and she'll share months of research to help you gauge opportunities in the CBD game. See the full session description >>
Investing in Hemp
Don't want to grow hemp? You can still capitalize on the hemp boom heading into 2019. The key will be how to anticipate oversaturation as more and more hemp entrepreneurs flood the market. You'll also need to prepare for consolidation as the market matures over time. In this session, you'll get exclusive insight into investing in hemp without getting burned. See the full session description >>
Don't miss a single development
Hemp Industry Daily
Are you following the latest news about the global hemp market? Get the headlines sent to your inbox — for FREE! — so you can stay in step as the market evolves.
Learn more >>
Enter your email address to start getting the Hemp Industry Daily Newsletter: